Wednesday
August 14, 2019
2:00 p.m. – 3:00 p.m.
ALL DATES
Graf Center for Integrative Medicine
Englewood Health - Main Campus
350 Engle Street
Englewood, NJ 07631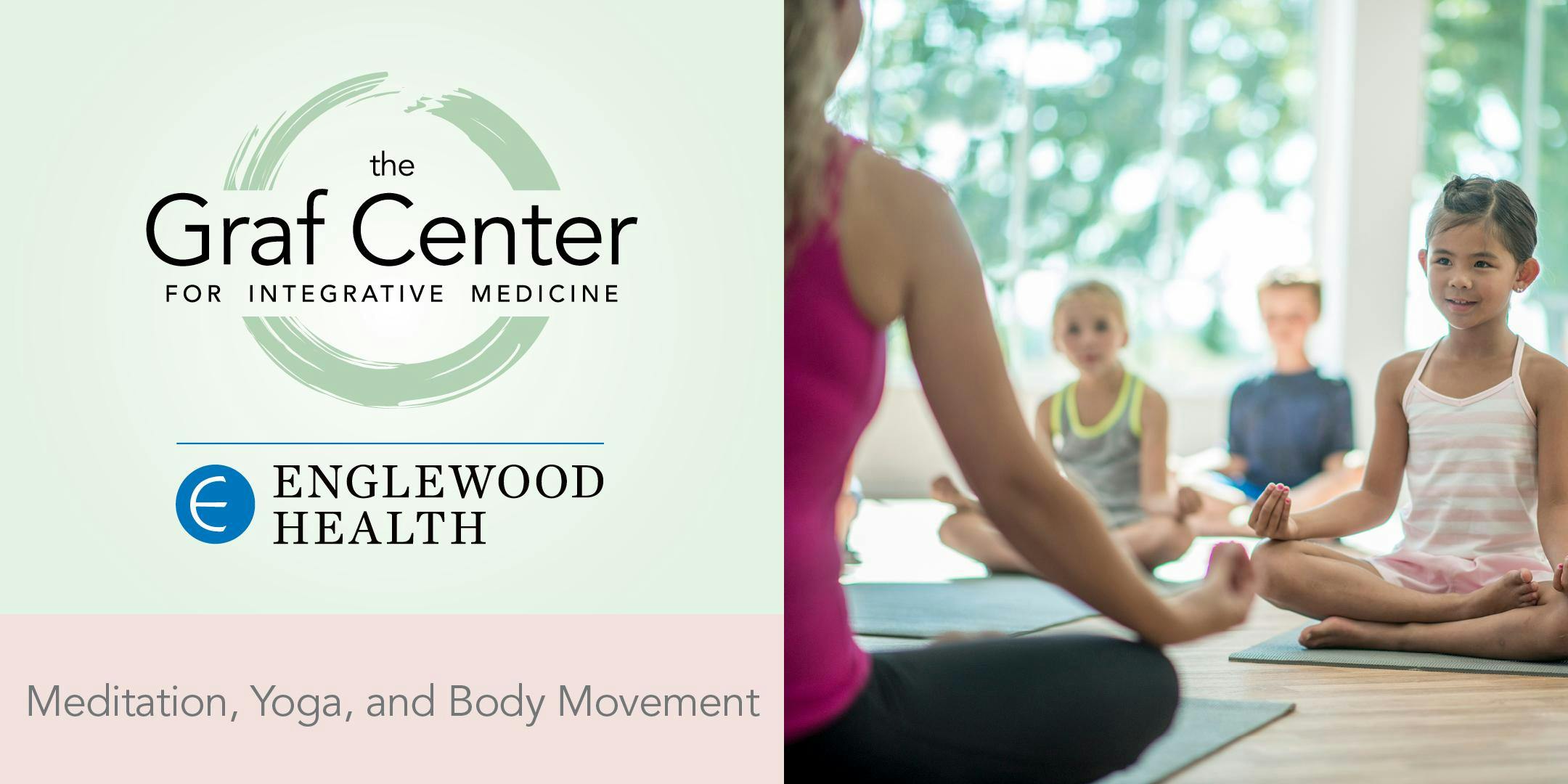 Part of The Rodgers Family Meditation Program

Are you looking to bring mindfulness and meditation into your classroom in fun and engaging ways? Simple, kid-friendly practices can help your students manage their behaviors and emotions. Join this uplifting class to connect with other educators and develop and/or strengthen a mindfulness practice for yourself and your students. Transform your ability to teach and your students' ability to learn.
Please indicate which grade level(s) you teach when you register.
Please bring a journal.
Cosponsored by Community Health Improvement Partnership of Bergen County.
Instructor
Stefanie Dunnigan
Fifth grade teacher
Fee: $20 per class.
Free valet parking.
Mondays, August 5, 12, and 19
10:00 a.m. - 11:00 a.m.
Wednesdays, August 7, 14, and 21
2:00 p.m. - 3:00 p.m.
***Preregistration required.***
Each week's class will focus on different material, but are not prerequisites for the next class.
Participants can attend individual classes or the three-class series.
Online registration closes 24 hours before each class.
If registration has closed, please email or call us directly to register.
grafcenter@ehmchealth.org
201-608-2377
Back to calendar