Monday
December 9, 2019
5:30 p.m. – 6:30 p.m.
ALL DATES
Graf Center for Integrative Medicine
Englewood Health - Main Campus
350 Engle Street
Englewood, NJ 07631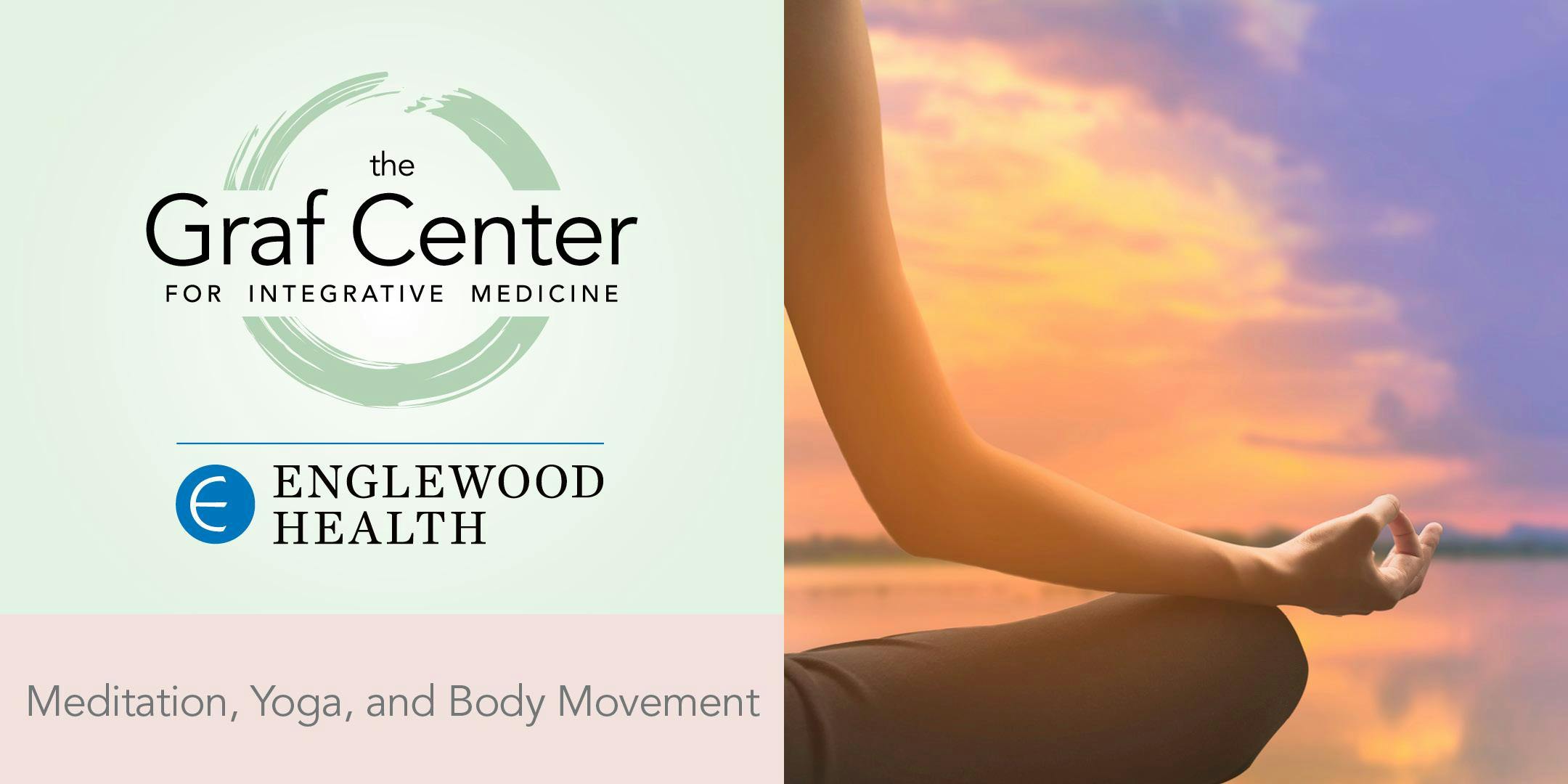 Part of The Rodgers Family Meditation Program
Learn simple meditation techniques to help relax the body, center your mind, and build resistance to stress. With simple tools and strategies for making meditation part of your daily routine, you can transform how you handle stress, anxiety, and depression. Meditation can boost your mood and empower you to handle all of life's stressors. Open to beginners.
Instructor
Mark Van Buren
Mindful Living Trainer, yoga/meditation instructor, personal trainer, musician, and author
Fee: $10 per session.

Free valet parking.
***Prepayment and preregistration required.***
Online registration closes 24 hours before the class.
If registration has closed, or to reserve a spot and pay at the Center in person up until 72 hours before the event, please email or call us directly to register.
grafcenter@ehmchealth.org
201-608-2377

Back to calendar