Thursday
June 6, 2019
11:15 a.m. – 12:00 p.m.
ALL DATES
Englewood Health - Main Campus
350 Engle Street
Englewood, NJ 07631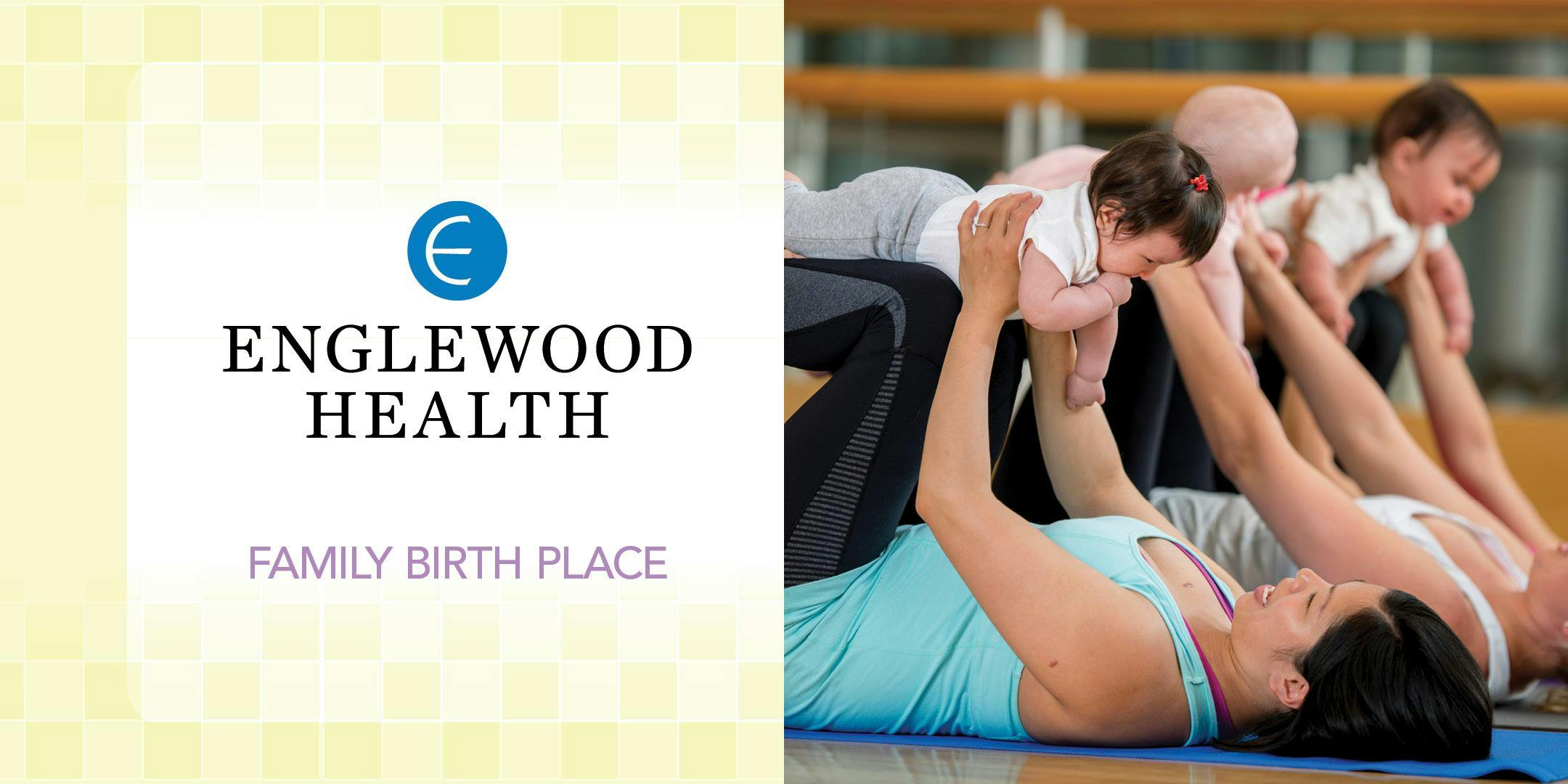 Join us for a six-week postnatal class offering the perfect way for mother and baby to bond, as well as a healthy way to get back in shape in a supportive and nurturing environment. Mothers and babies should be six weeks out from delivery.
Please wear comfortable clothing.
***Yoga mats will be provided***
---
This is a 6-session program. Attendance at individual sessions permitted if space available.
All sessions run from 11:15 a.m. until 12:00 p.m.
Fee: $100 for full 6-session series; $17 per individual class session
Full 2019 Series Schedule:
Thursday, January 17 through Thursday, February 21
Thursday, March 14 through Thursday, April 18
Thursday, May 2 through June 6
***Preregistration required.***
Online registration for the full series closes 24 hours before the first session.
Online registration for individual sessions closes 24 hours before each session.
If registration has closed, or to reserve a spot and pay at the door in person up until 72 hours before the first session, please email or call the childbirth education department directly to register.
Questions? Contact Ines Serna and Deja Leak by phone at 201-894-3727/3136,
or by email at both ines.serna@ehmchealth.org and deja.leak@ehmchealth.org.
Back to calendar