Tuesday
January 22, 2019
12:00 p.m. – 1:00 p.m.
ALL DATES
Englewood Health - Main Campus
Drapkin Family Cafe
350 Engle Street
Englewood, NJ 07631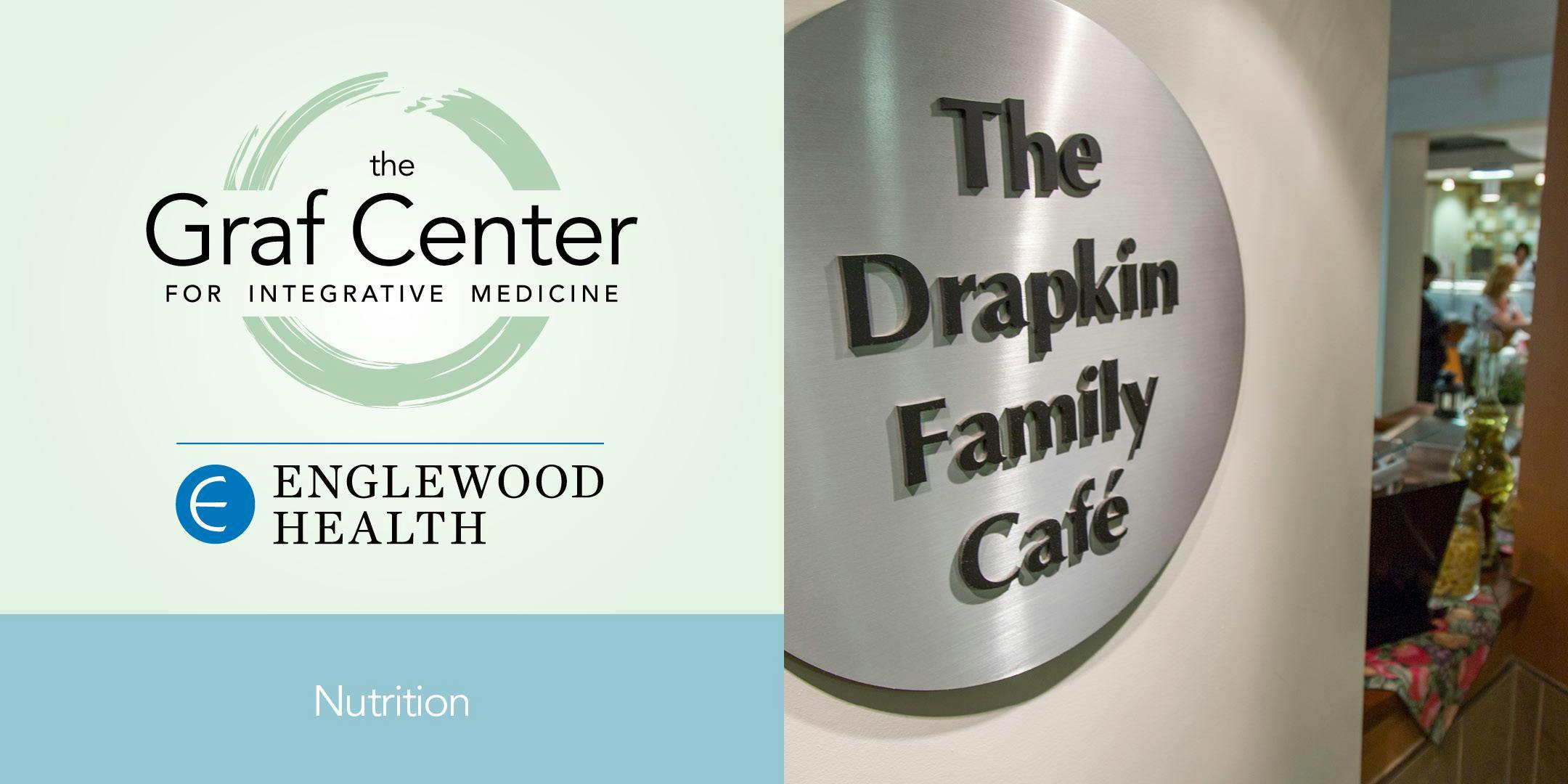 Take a tour of the Drapkin Family Café at Englewood Health to learn the best choices for a healthy and satisfying meal. Learn to fill your tray for a productive day. Ingredients will be explained to ward off disease, while explaining which foods are lean protein and low sugar for long-lasting energy. Learn how to cut calories without sacrificing taste, whether a salad or sandwich is the better choice, the best sweeteners for your coffee, and how to mix and match all the stations for a satisfying and healthy meal. The nutritionist will highlight the Graf Center-approved lunch and hopes you will join in a discussion as you eat your healthy lunch.
Instructor
Robin DeCicco
Holistic Nutritionist
Fee: Free
***Preregistration required.***
Online registration closes 24 hours before the event.
If registration has closed, please email or call us directly to register.
grafcenter@ehmchealth.org
201-608-2377
Back to calendar