Friday
November 15, 2019
11:00 a.m. – 12:00 p.m.
Graf Center for Integrative Medicine
Englewood Health - Main Campus
350 Engle Street
Englewood, NJ 07631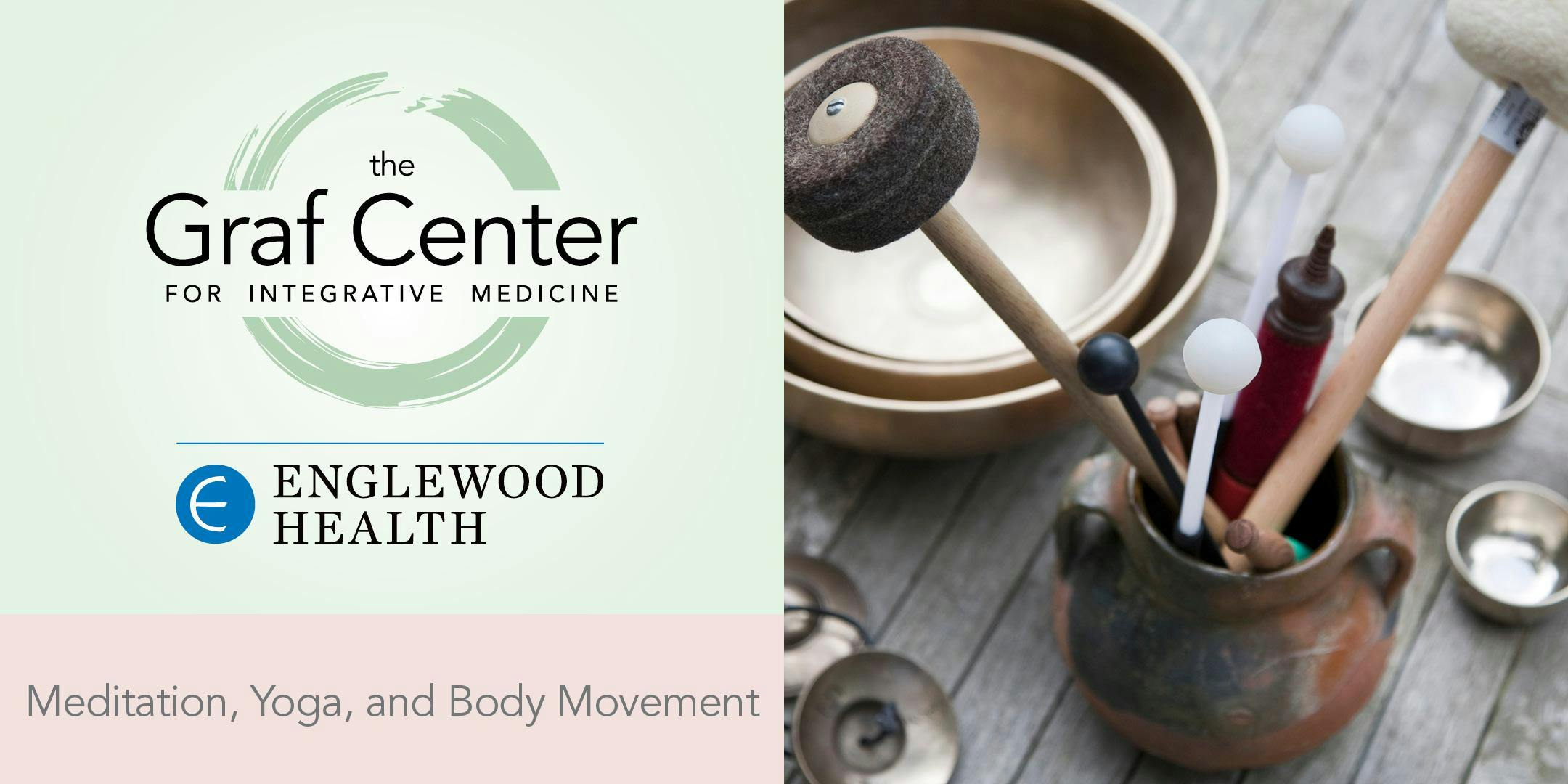 Part of The Rodgers Family Meditation Program
This session consists of the ancient practice of tapping, breath work, and sound healing meditation. Tapping and breath work are used to open the body, developing deeper mind and body connection. This creates a space for sound to travel through the body, releasing stress. The second half of the session is 30 minutes of sound healing, with gongs and crystal bowls while participants lie on a mat. Perfect class to revitalize energy and to focus.
Instructor
Jason Wood M. Ed., RMT
Fee: $10
Free valet parking.
Online registration closes 24 hours before the event.
If registration has closed, please email or call us directly to register.
grafcenter@ehmchealth.org
201-608-2377

Back to calendar