Thursday
February 14, 2019
4:30 p.m. – 6:00 p.m.
ALL DATES
Graf Center for Integrative Medicine
Englewood Health - Main Campus
350 Engle Street
Englewood, NJ 07631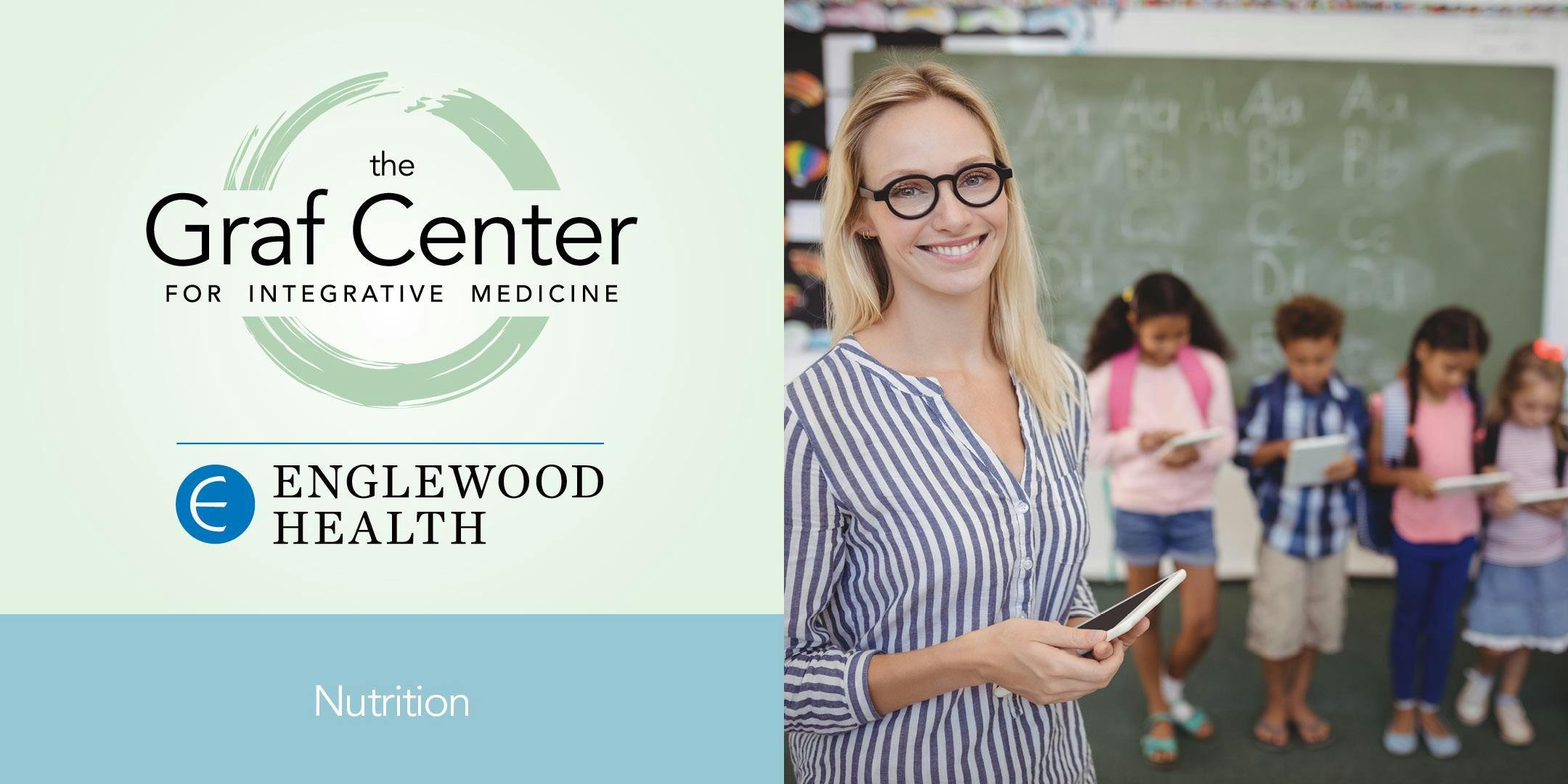 The Graf Center for Integrative Medicine and Bergen County Community Health Improvement Partnership offer this educational series on health and wellness for Bergen County teachers and school nurses. Workshop attendance provides 1.5 Professional Development Hours sponsored by Horizon NJ Health for teachers and school nurses per workshop.
Nutrition and Clean Eating Workshop
Learn to prepare healthy and nutritious treats using simple techniques and basic healthy ingredients.
Thursday, October 18, 2018, 4:30 p.m. 
Nutrition and Meditative Dance Workshop
A nutrition workshop followed by Shake Your Soul® meditative dance to clear your mind.
Thursday, January 17, 2019, 4:30 p.m.
Mindful Meditation for Stress and Nutrition Workshop
Learn simple meditation techniques to help relax the body, center your mind, and build resistance to stress. Thursday, March 14, 2019, 4:30 p.m.
Fee: $15 per workshop, or $35 for all three when purchased together ($10 savings).
***Pre-registration required. Space is limited.***
Online registration closes 48 hours before the event.
If registration has closed, or to reserve a spot and pay at the Center in person up until 72 hours before the event, please email or call us directly to register.
grafcenter@ehmchealth.org
201-608-2377