Monday
September 13, 2021
7:00 p.m. – 8:15 p.m.
This is an online event.
---
Back to calendar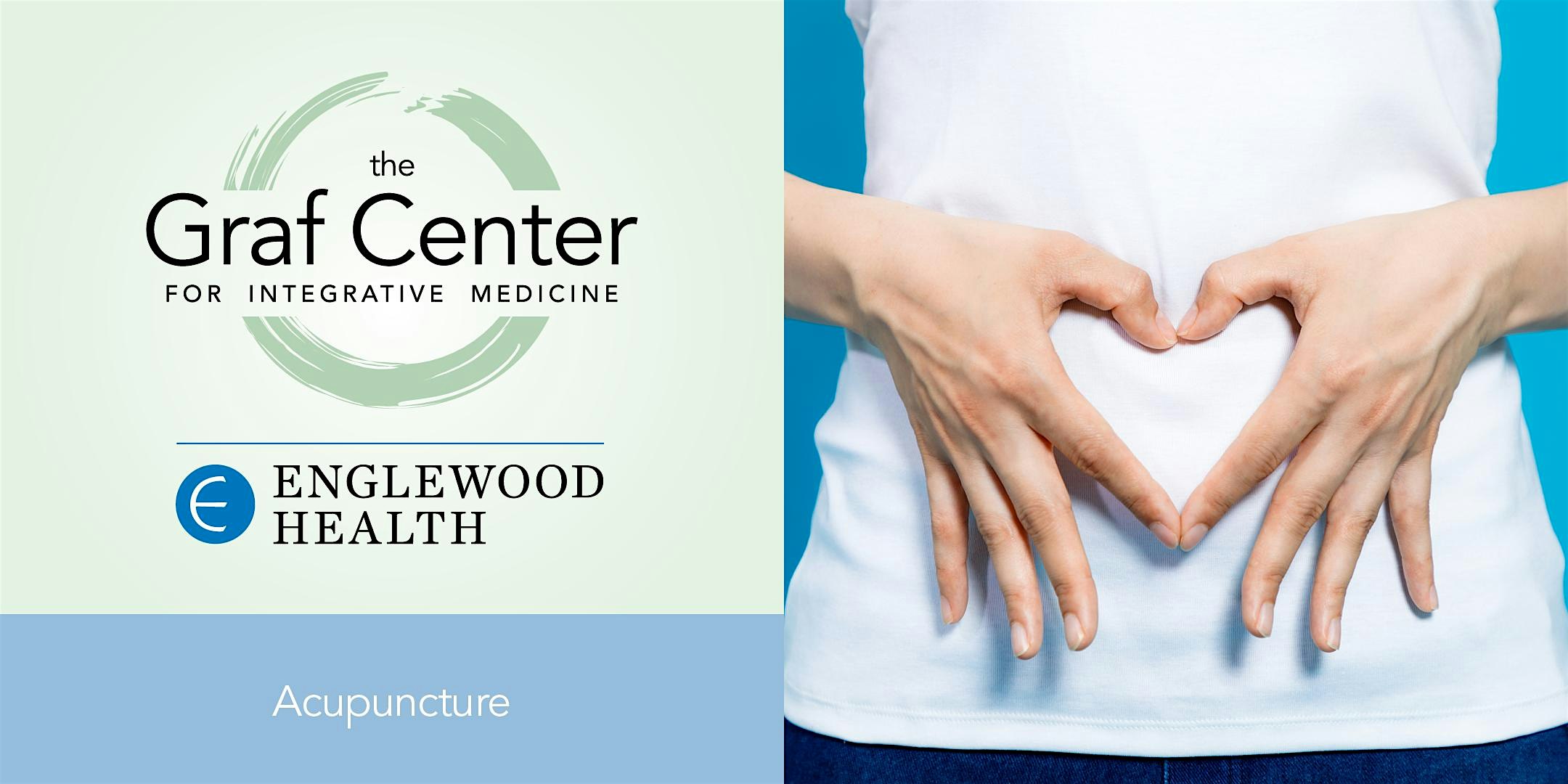 Learn how acupuncture can help treat gastrointestinal issues and improve gut health.
Part of the Acupuncture Series
Acupuncture studies have shown success in treating various gastrointestinal issues including bloating, constipation, diarrhea, abdominal pain, acid reflux, nausea, vomiting, irritable bowel syndrome, and inflammatory bowel disease (Crohn's disease and ulcerative colitis). Using thin needles placed along specific points on the body, acupuncture treats imbalances and aids digestive function by regulating the endocrine and nervous system. Researchers at Mayo Clinic found that acupuncture can help improve symptoms for those with IBS, providing significant relief from chronic pain by relaxing muscle spasms and improving bowel function. Meet our acupuncture expert, Carleen Implicito, to determine if acupuncture can improve your gut health.
Led by
Carleen Implicito, ATC, LAC Dipl. AC. (NCCAOM)
The Graf Center for Integrative Medicine
Fees and Registration
Free, but registration required.
Zoom meeting information to follow in your order confirmation.
Online registration closes on Monday, September 13 at 6:30 p.m.
If registration has closed, please email or call us directly to register.
grafcenter@ehmchealth.org
201-608-2377
Back to calendar