Thursday
February 3, 2022
6:00 p.m. – 7:00 p.m.
This is an online event.
---
Back to calendar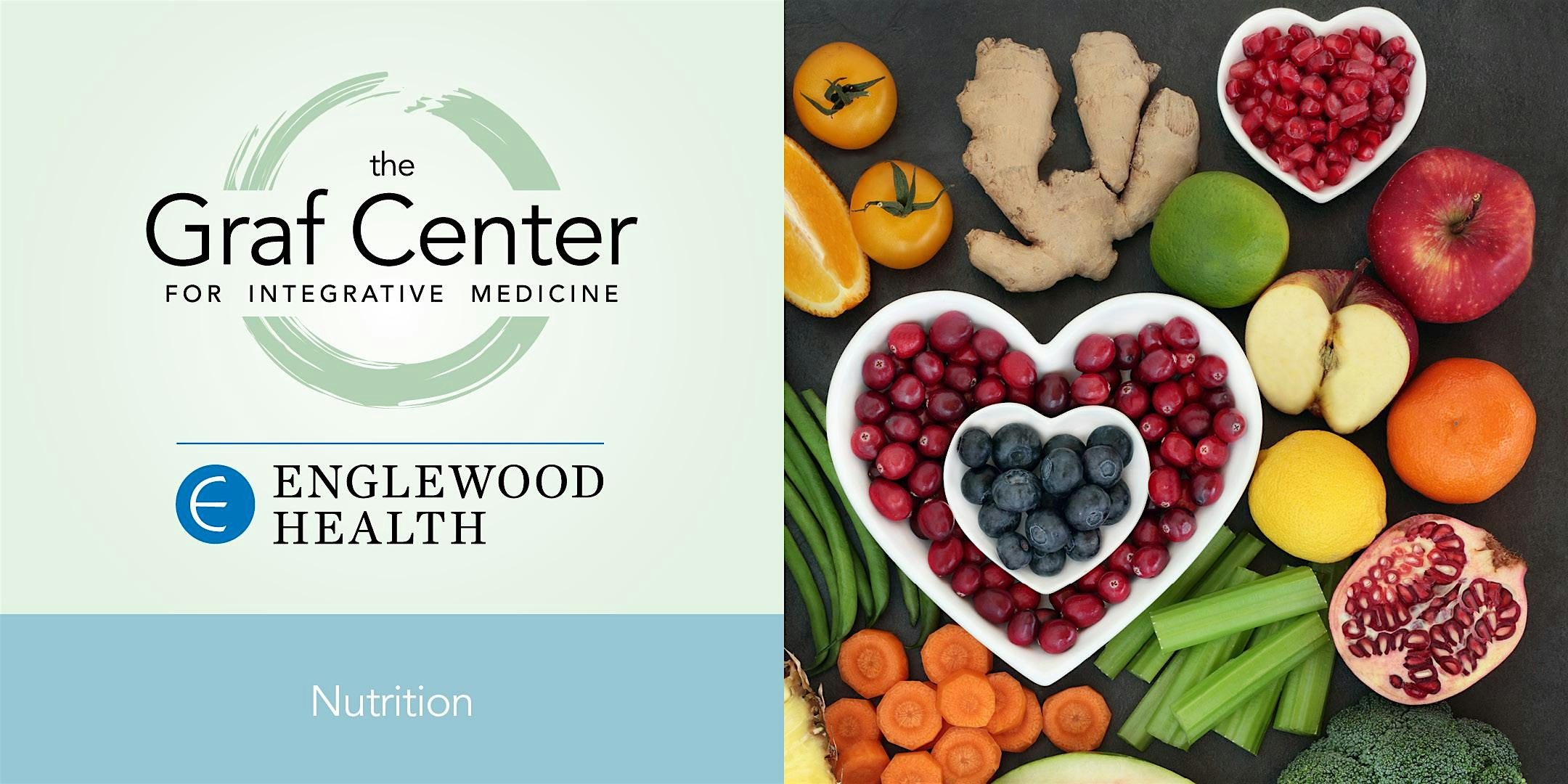 Discover the benefits of a heart-healthy diet.
Cosponsored by the Community Health Improvement Partnership of Bergen County (CHIP).
Part of the Winter 2022 Nutrition Series
Maintaining a nutritious diet is one of the best ways to arm yourself against heart disease. Discover the benefits of a heart-healthy diet and learn tips for making healthy food choices that meet the needs of your everyday lifestyle.
All workshops are via Zoom, and participants can turn on their video if desired to see each other.
New participants are eligible for a 15% discount on one private consultation with presenter.
Led by
Robin DeCicco, Integrative Medicine Nutritionist
The Graf Center for Integrative Medicine
Fees and Registration
Free program - *Preregistration required*
Zoom meeting information to follow in your order confirmation.
Online registration closes on Thursday, February 3 at 5:30 p.m.
If registration has closed, please email or call us directly to register.
grafcenter@ehmchealth.org
201-608-2377
Back to calendar