Saturday
October 23, 2021
8:00 a.m. – 3:00 p.m.
This is an online event.
---
Back to calendar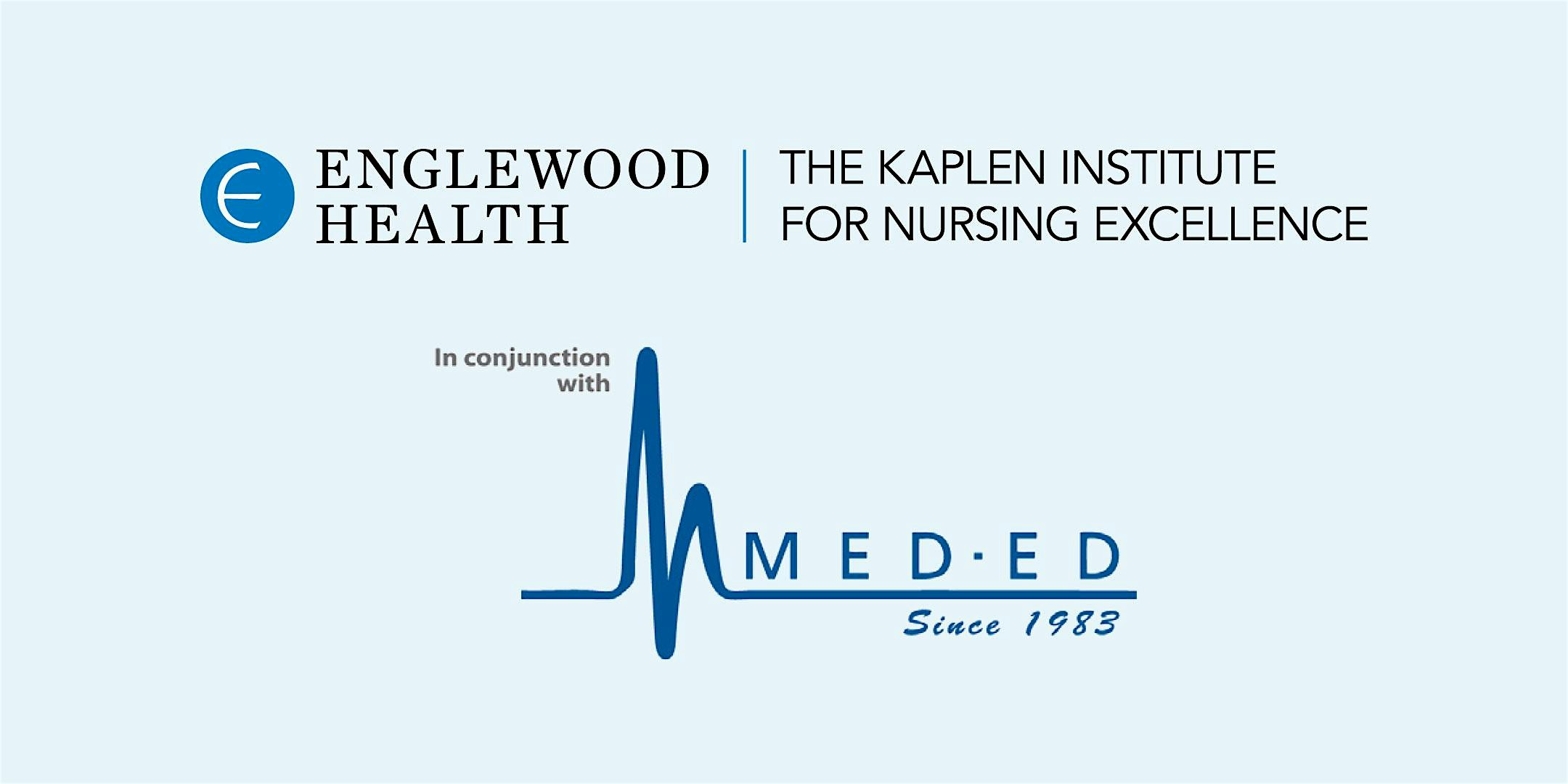 Presented by The Kaplen Institute for Nursing Excellence at Englewood Health in conjunction with MED-ED., Inc.
Saturday, October 23 and Sunday, October 24, 2021
Maternal Newborn Nursing Exam
Review Webinar
Sign-in begins at 7:30 a.m.
Each day includes a one hour lunch break, as well as a morning and afternoon break of 15 minutes each. The order of lectures presented and break times may vary according to speaker preference.
Day 1, Saturday, October 23 - 8:00 a.m. to 4:00 p.m.
Understanding the NCC Exam
Pregnancy, Birth Risk Factors and Complications
Antepartum Risk Factors and Complications
Fetal Assessment
Factors Affecting Maternal/Neonatal Outcomes: lntrapartum Factors
Maternal Postpartum Assessment, Management and Education
Day 2, Sunday, October 24 - 8:00 a.m. to 3:00 p.m.
Maternal Postpartum Assessment, Management and Education (cont.)
Lactation
Psychosocial and Ethical Issues
Maternal Postpartum Complications
Newborn Assessment and Management
Psychological-Social Emergencies
Accreditation
RN/LPN/LVN/Other: 12 Contact Hours
MED-ED, Inc. is accredited as a provider of continuing nursing education by the American Nurses Credentialing Center's Commission on Accreditation (ANCC).
MED-ED, Inc. is an approved provider by the following State Boards of Nursing: Florida/FBN 50-126, lowa/296, California/#CEP10453.
Speaker
Melissa Allen, MSN, NNP-BC, FNP-C, RNC-OB,
RNC-MNN, C-EFM
Melissa has a combined 30 years of clinical and instructional experience in all areas of maternal-neonatal nursing. She received her BSN from the University of Alabama in Huntsville, her MSN from the State University of New York at Stony Brook and a post­master's certificate as a family nurse practitioner from Middle Tennessee State University in Murfreesboro.
She has held faculty positions at Motlow State Community College and Vanderbilt University School of Nursing, teaching maternal­child nursing in the classroom and clinical setting. She now practices as a neonatal nurse practitioner (NNP) for Children's Hospital and Clinics in Minneapolis, MN. She has traveled extensively as an advanced practice nurse and has had the opportunity to work in a variety of maternal-infant environments.
For complete biography, please visit MedEdSeminars.net.
MED-ED reserves the right to substitute an equally qualified speaker if necessary.
Course Overview
Presented in lecture format, this course reviews topics for the Maternal Newborn Nursing Exam by the National Certifica-tion Corporation (NCC). Elements of the examination are discussed, followed by a review of the content. The major com-ponents include disease processes during pregnancy, maternal and fetal complications, postpartum and neonatal as-sessments. Practice questions are integrated throughout the presentation.
Program Learning Outcomes
This program prepares the learner to:
Describe the Maternal Newborn Nursing Exam, test plan and the practice requirements to sit for the exam.
Construct a study plan for the exam based on understanding the blueprint and domains of practice covered.
Identify common mistakes and pitfalls that are made during studying and testing for the exam.
Recall the core components covered in the exam through didactic supplementation and test questions.
Registration Information
Tuition
Includes Electronic Program Manual and CE Certificate
Englewood Health Employees
Complimentary
Non-Employees
$225 for both days
$125 for one day
Webinar Presented Via Zoom
Webinar access information and instructions will become available following registration.
Questions
Email Briana Kushner at briana.kushner@ehmchealth.org.
Back to calendar