Thursday
March 5, 2020
6:00 p.m. – 7:00 p.m.
Graf Center for Integrative Medicine
Englewood Health - Main Campus
350 Engle Street
Englewood, NJ 07631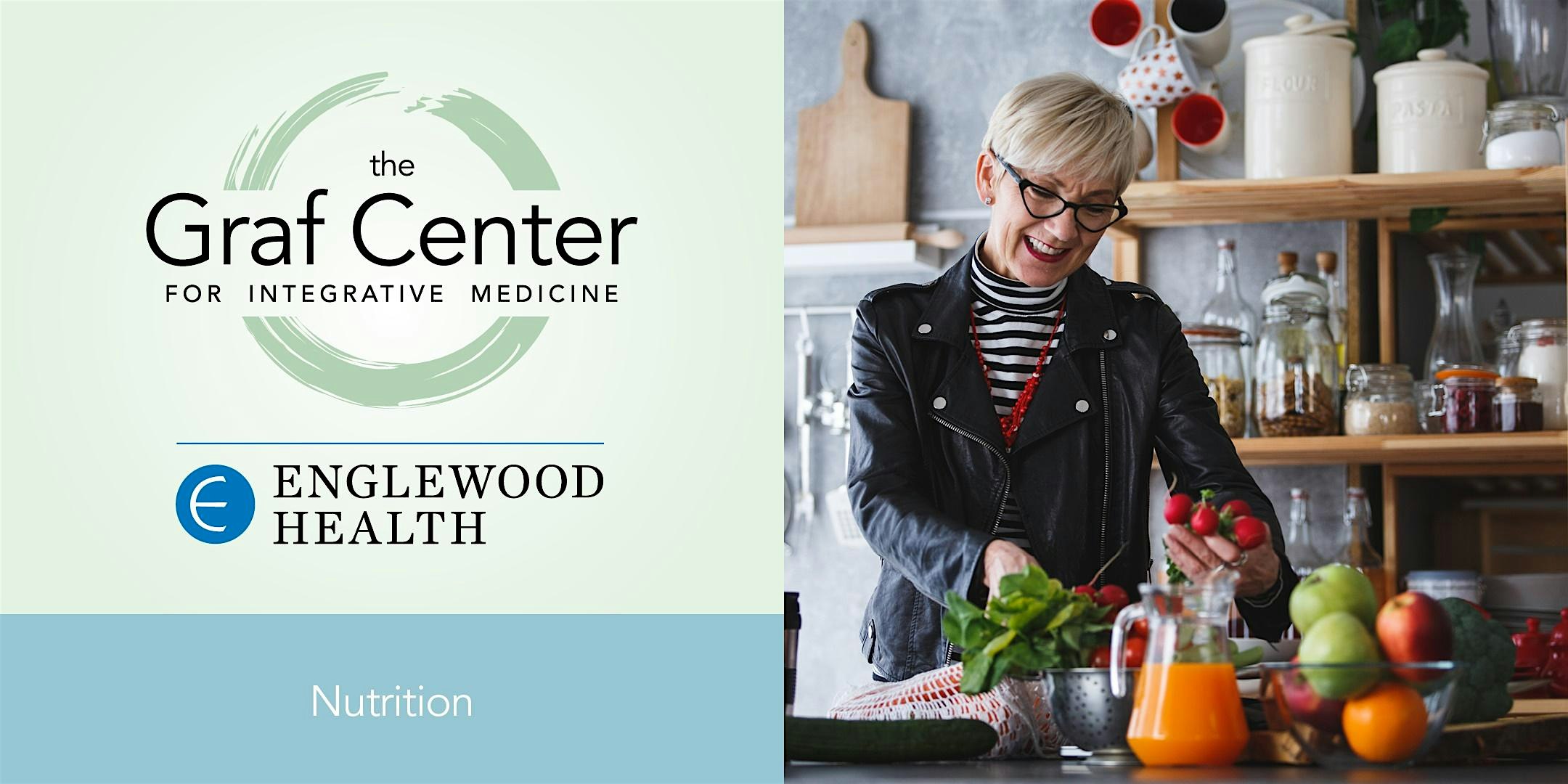 Learn holistic nutrition and healthy lifestyle practices for thriving through menopause. This program is designed to educate, encourage, and empower women to shift their mindsets to accepting and embracing the changes that come with menopause. Join us each week to discuss simple self-care solutions for mindfulness and nutrition practices. Learn how to master the habit of nourishing the mind, body, and soul to flourish well beyond midlife and menopause. Symptoms of menopause will ease with an action plan to thrive through your 40s, 50s, and beyond, allowing you to age gracefully!
4 Class Series: 
Thursdays, March 5, 12, 19, and 26.
Instructor
Rachel Miller
CHHC, Certified Holistic Health and Integrative Nutrition Counselor
Fee: $150 for all 4 sessions
***Preregister and prepay by March 4 at 12:00 PM***
If registration has closed, or to reserve a spot and pay at the Center in person up until 72 hours before the event, please email or call us directly to register.
grafcenter@ehmchealth.org
201-608-2377
Back to calendar