Friday
March 20, 2020
11:00 a.m. – 12:00 p.m.
ALL DATES
Graf Center for Integrative Medicine
Englewood Health - Main Campus
350 Engle Street
Englewood, NJ 07631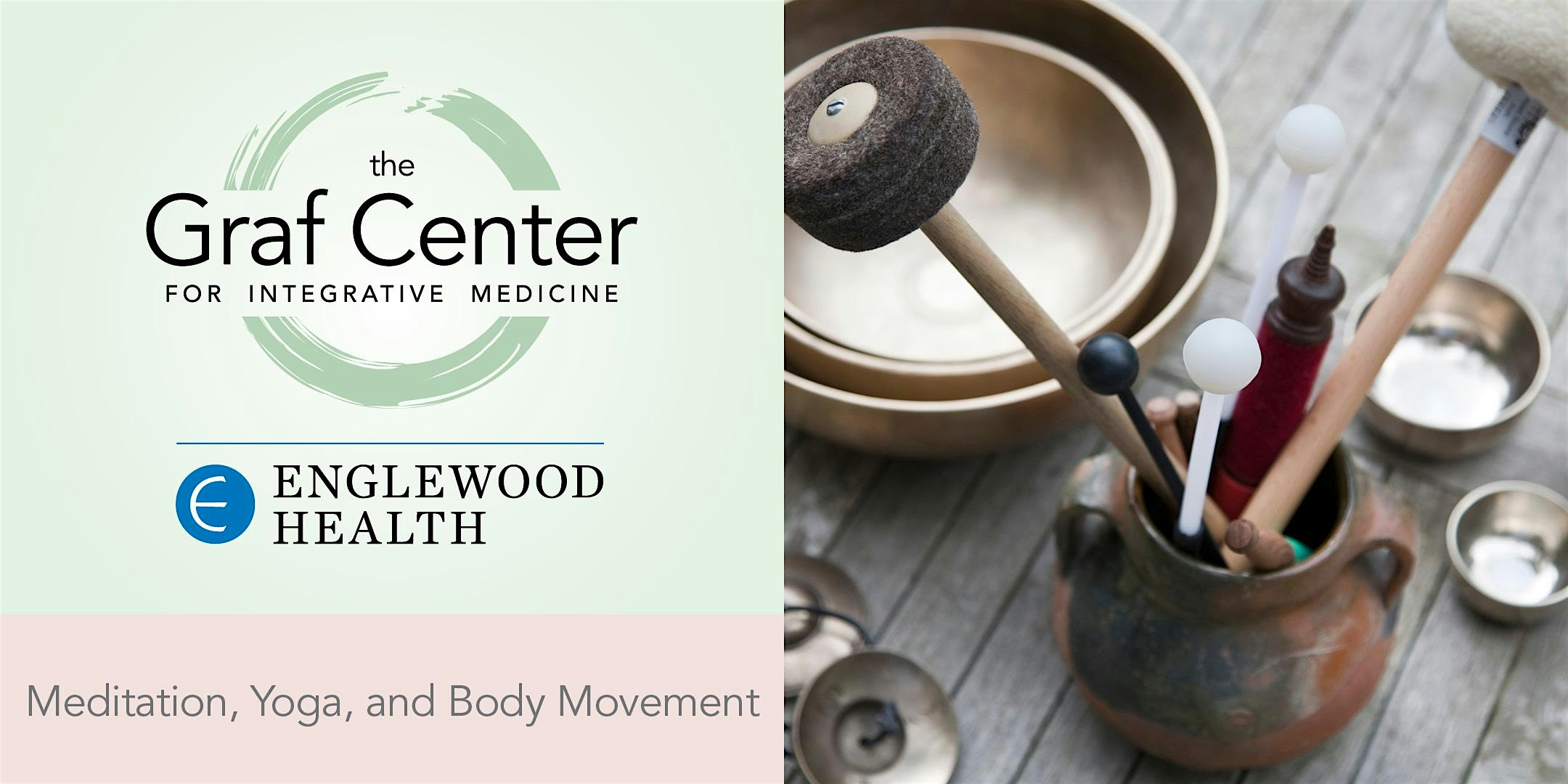 Part of The Rodgers Family Meditation Program
This workshop consists of short breathing exercises to ease the mind and body, moving to a deep meditation through singing bowls, therapeutic sound that opens serene states of relaxation and mediation. Lastly, a sound bath, stretched out on yoga mats or chair, using a variety of sound tools that will help release and relax more deeply and restore balance and well-being. Many different sound options could be experienced during a class; metal and crystal bowls, drums, rattles and shakers, drones and chimes, tuning forks and crystals. Perfect class to revitalize energy to focus.
Instructor
Issa Urra, Sound Healing

Fee: $10
Free valet parking.
Online registration closes 24 hours before the event.
If registration has closed, please email or call us directly to register.
grafcenter@ehmchealth.org
201-608-2377
Back to calendar