Wednesday
March 23, 2022
4:30 p.m. – 6:00 p.m.
This is an online event.
---
Back to calendar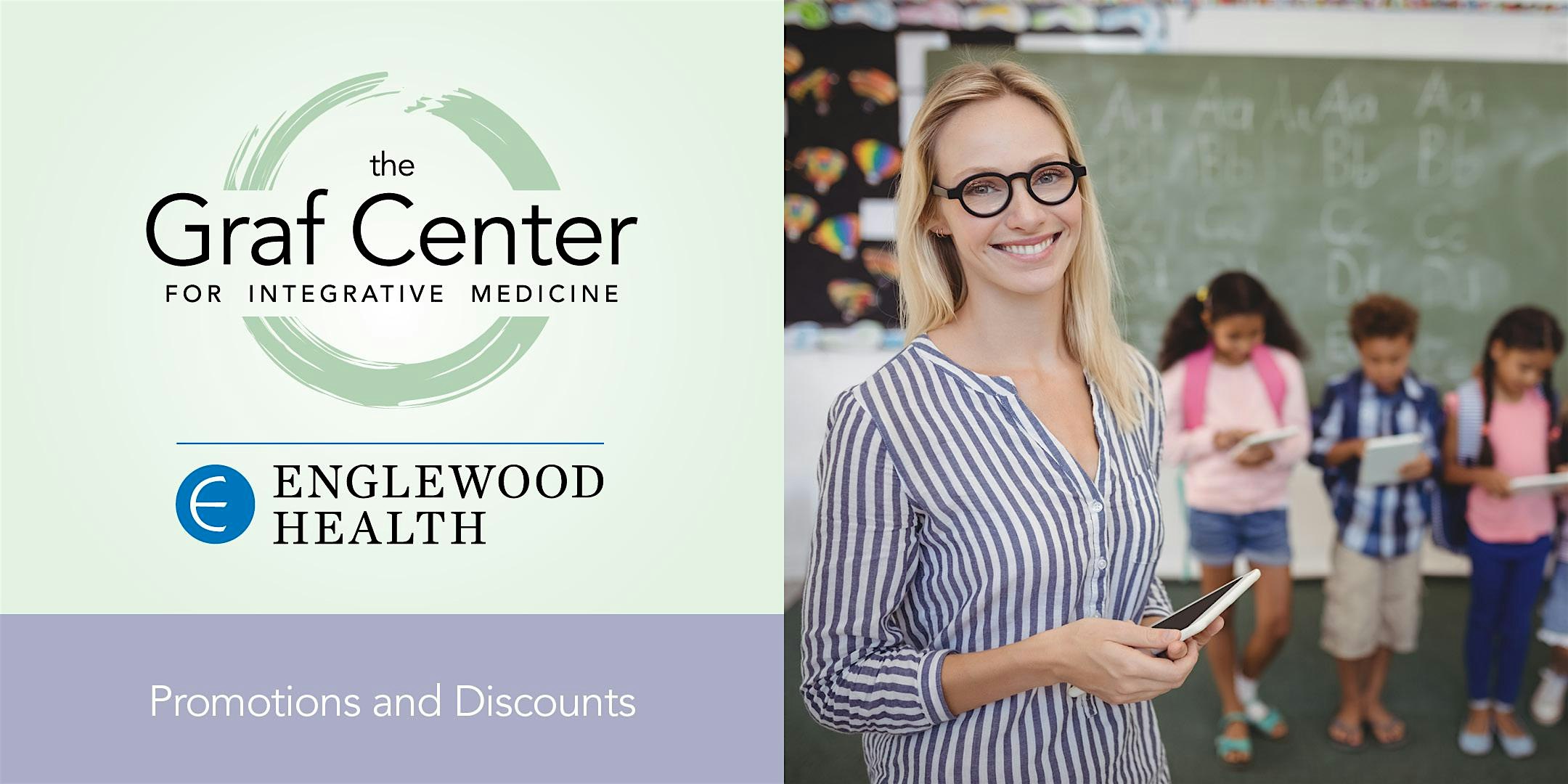 Shout out to teachers and school nurses! Learn tools for stress management.
The Graf Center for Integrative Medicine invites teachers and school nurses to participate in an all-inclusive holistic wellness program to discover tools for stress management. Learn guided meditation, breath work, yoga, and nutrition tips to foster a healthy learning environment. Participants can turn on their video if desired for group engagement and Q&A.
To encourage wellness, participants are eligible for a 15% massage discount and a 15% discount for an initial consult with a Graf Center nutritionist.
Facilitator
Jennifer Graf, LCSW, Certified Yoga Instructor and Mind-Body Medicine Practitioner
Inserra ShopRite Registered Dietitian
Credit
1.5 Professional Development Hours
Fees and Registration
Free program - *Preregistration required*
Zoom meeting information to follow in your order confirmation.
Online registration closes on Wednesday, March 23 at 4:00 p.m.
If registration has closed, please email or call us directly to register.
grafcenter@ehmchealth.org
201-608-2377
Back to calendar