Friday
December 14, 2018
11:00 a.m. – 12:00 p.m.
Graf Center for Integrative Medicine
Englewood Health - Main Campus
350 Engle Street
Englewood, NJ 07631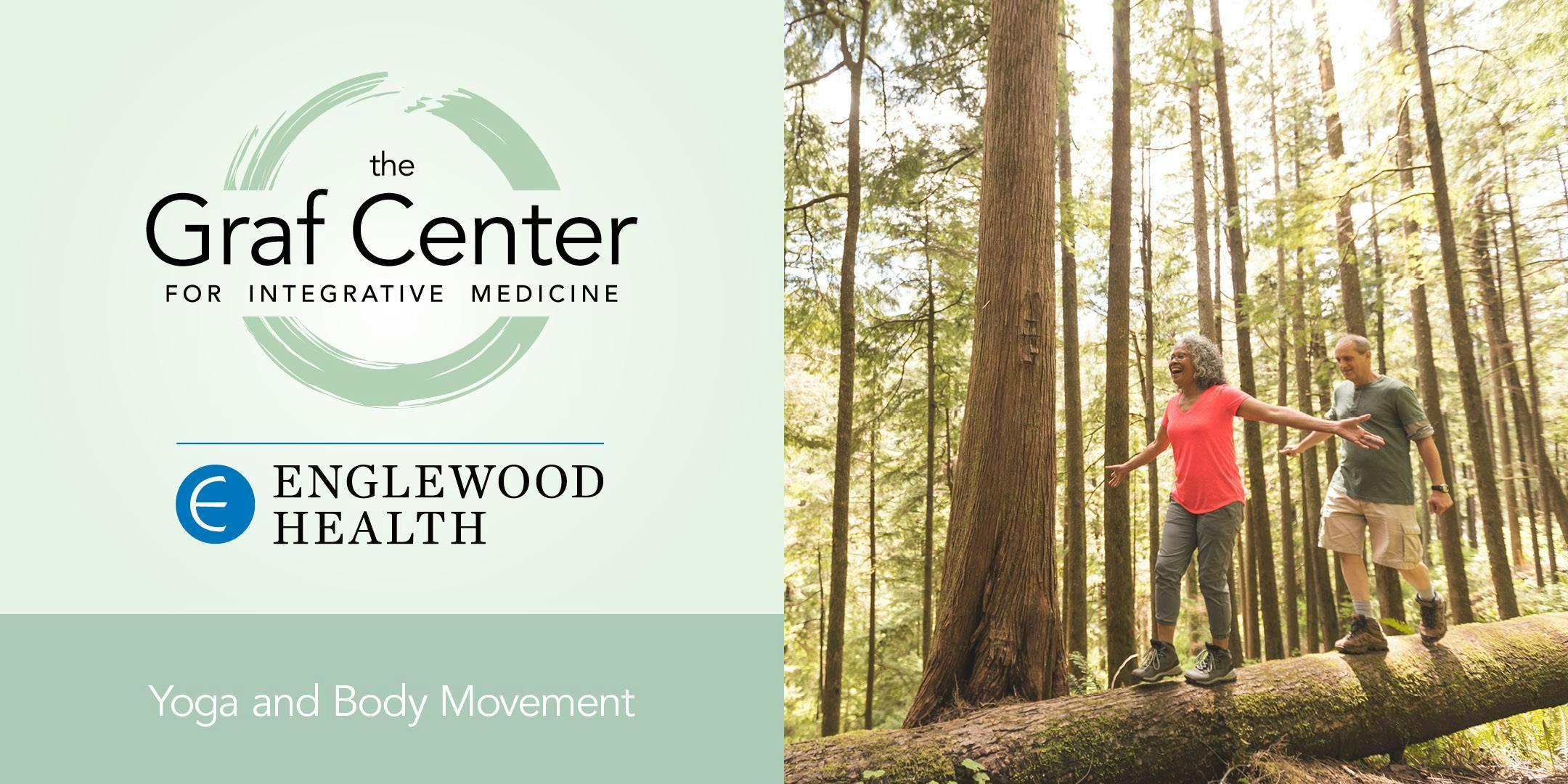 During this introductory program, you will learn what balance means, how balance is tested, benefits of training, and basic techniques for improvement. A comprehensive instruction packet is included. Please wear comfortable clothing. Mats and stabilized chairs will be provided. All levels welcome.
Instructor
Katie Reiss-Tolliver, MS, ACE-CPT, ISSA-CFT, Exercise
Physiologist and Board-certified Massage Therapist
Fee: $15 for the first workshop. $10 for identical workshop, follow-up if necessary.
Private sessions available upon request.
***Pre-registration and prepayment required.***
All participants must sign a PARQ and medical clearance is necessary.
Instructions for obtaining medical clearance provided in order confirmation.
Online registration closes 24 hours before the class.
If registration has closed, or to reserve a spot and pay at the Center in person up until 72 hours before the event, please email or call us directly to register.
Private sessions available upon on request.
grafcenter@ehmchealth.org
201-608-2377

Back to calendar