Wednesday
November 13, 2019
12:30 p.m. – 1:30 p.m.
Graf Center for Integrative Medicine
Englewood Health - Main Campus
350 Engle Street
Englewood, NJ 07631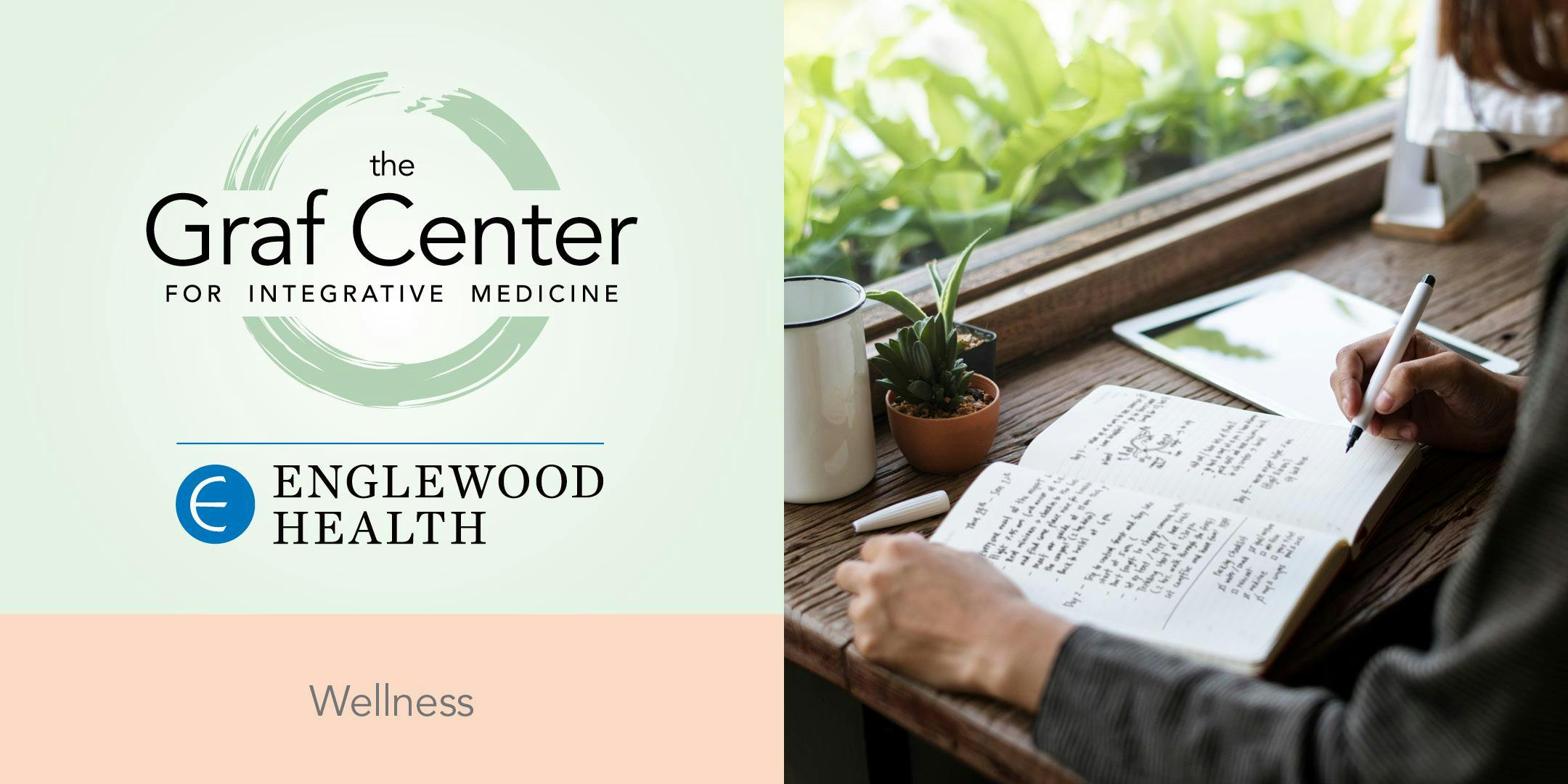 Discover the benefits of journaling—the ritual of putting pen to paper, which can reduce stress, lower blood pressure, improve memory and cognitive function, boost mood, and release our creativity and hidden thoughts. Feeling a sense of accomplishment enhances the feeling of well-being. These classes incorporate mindfulness meditation and breathing techniques.
All classes will be held from 12:30 p.m. until 1:30 p.m.
Series 1: Wednesdays, October 16, 23, and 30; November 6
Series 2: Wednesdays, November 13 and 20; December 4 and 11
All classes will be held from 6:00 p.m. until 7:00 p.m.
Instructor
Jeri G. Kadison
Certified Yoga and Meditation Instructor

Fee:
$60 for the four-week series.
$20 per individual class. (To register for an individual session, please call 201-608-2377.)
Free valet parking.
***Preregistration and prepayment required.***
Online registration closes 24 hours before the first class.
If registration has closed, or to reserve a spot and pay at the Center in person up until 72 hours before the event, please email or call us directly to register.
grafcenter@ehmchealth.org
201-608-2377
Back to calendar