Tuesday
January 8, 2019
5:30 p.m. – 7:00 p.m.
Graf Center for Integrative Medicine
Englewood Health - Main Campus
350 Engle Street
Englewood, NJ 07631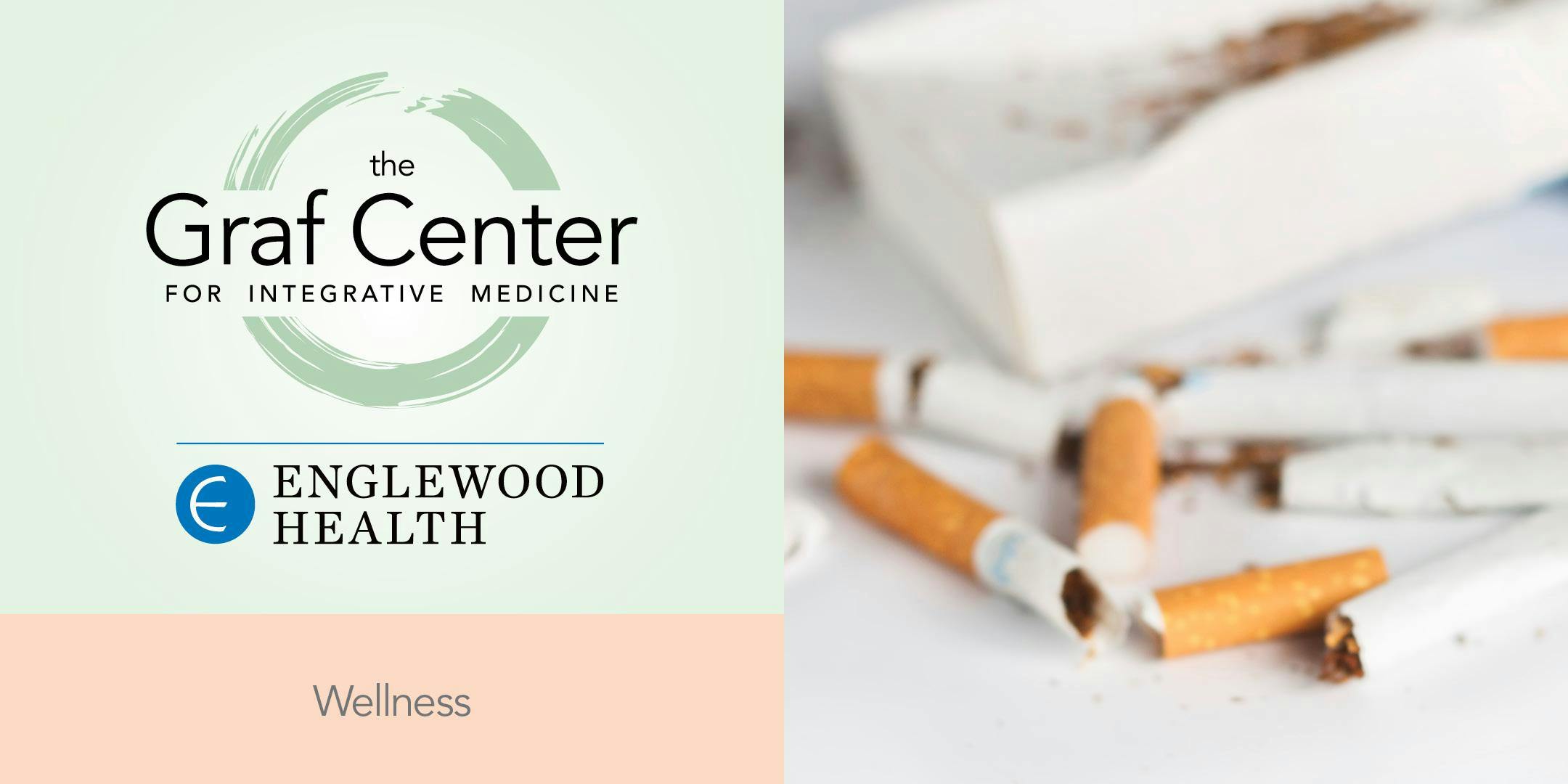 Smoking is one of the hardest habits to break, but the Graf Center for Integrative Medicine at Englewood Health has tools to help you reach your goals. Our group smoking cessation program will teach you strategies to commit to quitting smoking. The program is led by a licensed clinical social worker who is certified through the American Lung Association Freedom from Smoking Program®.
Plus, experience the benefits of acupuncture. This program will also include guided meditation and acupuncture, a safe and effective tool. Our certified acupuncturist will offer group auricular (ear) acupuncture, which may help to reduce nicotine cravings by stimulating brain receptors.
Instructor
Cathy Verhulst, MS, LCSW, OSW-C

This is an 8-session program requiring participation in the full series.
2019 Dates:
Tuesday, January 8
Tuesday, January 15
Tuesday, January 22
Tuesday, January 29
Thursday, January 31
Tuesday, February 5
Tuesday, February 12
Tuesday, February 19
All sessions: 5:30 p.m. - 7:00 p.m.
Fee: $25 per session (pay as you go at the door) or $100 paid upfront ($60 savings)
Free valet parking.

***Preregistration required. No refunds.***
Online registration closes 24 hours before the first session.
If registration has closed, please email or call us directly to register.
grafcenter@ehmchealth.org
201-608-2377
Back to calendar