Tuesday
October 3, 2023
6:00 p.m. – 7:00 p.m.
This is an online event.
---
Back to calendar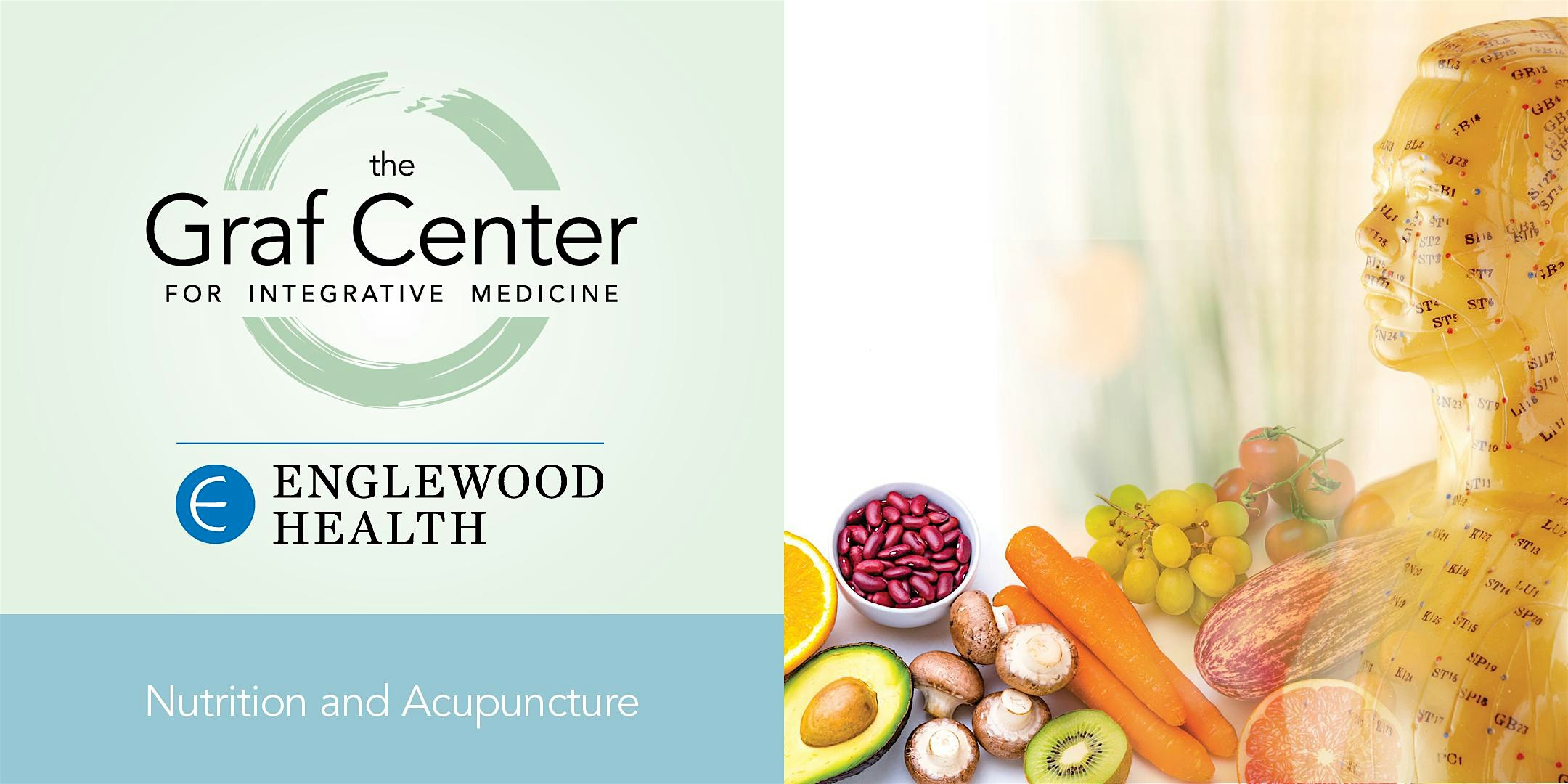 Learn how acupuncture and a plant-based diet can help manage symptoms during cancer treatment and recovery.
Throughout cancer treatment and recovery, symptoms such as pain, upset stomach, nausea, hot flashes, headaches, dry mouth, fatigue, and insomnia may occur. Join us to learn how the Graf Center team can assist with relieving cancer symptoms through acupuncture and nutrition. Acupuncture is a safe, effective, evidence-based tool often integrated with mainstream cancer care that can help patients manage symptoms resulting from chemotherapy, surgery, radiation, and hormone therapy. Nutrition affects how the body functions, especially during cancer treatment. Learn which foods increase inflammation and contribute to the growth of cancer cells, how to avoid them, and options for replacement. Discover how a plant-based diet can keep you energized, ways to limit sugar intake, and tips for maintaining a healthier diet.
Led by
Shannon DiCarlo, LAc, DAOM and
Deanna Rodriguez, RDN, CFNC, FNLP
The Graf Center for Integrative Medicine
Fees and Registration
Free program - *Preregistration required*
Zoom Meeting information to follow in your order confirmation.
Online registration closes on Monday, October 2 at 6:00 p.m.
If registration has closed, please email or call us directly to register.
grafcenter@ehmchealth.org
201-608-2377
Treatments
Acupuncture treatments are available by appointment.
The Graf Center accepts most insurance plans for acupuncture and will gladly verify your benefits. If insurance does not cover your session, out-of-pocket rates are available.
Back to calendar