Wednesday
February 23, 2022
11:00 a.m. – 12:00 p.m.
This is an online event.
---
Back to calendar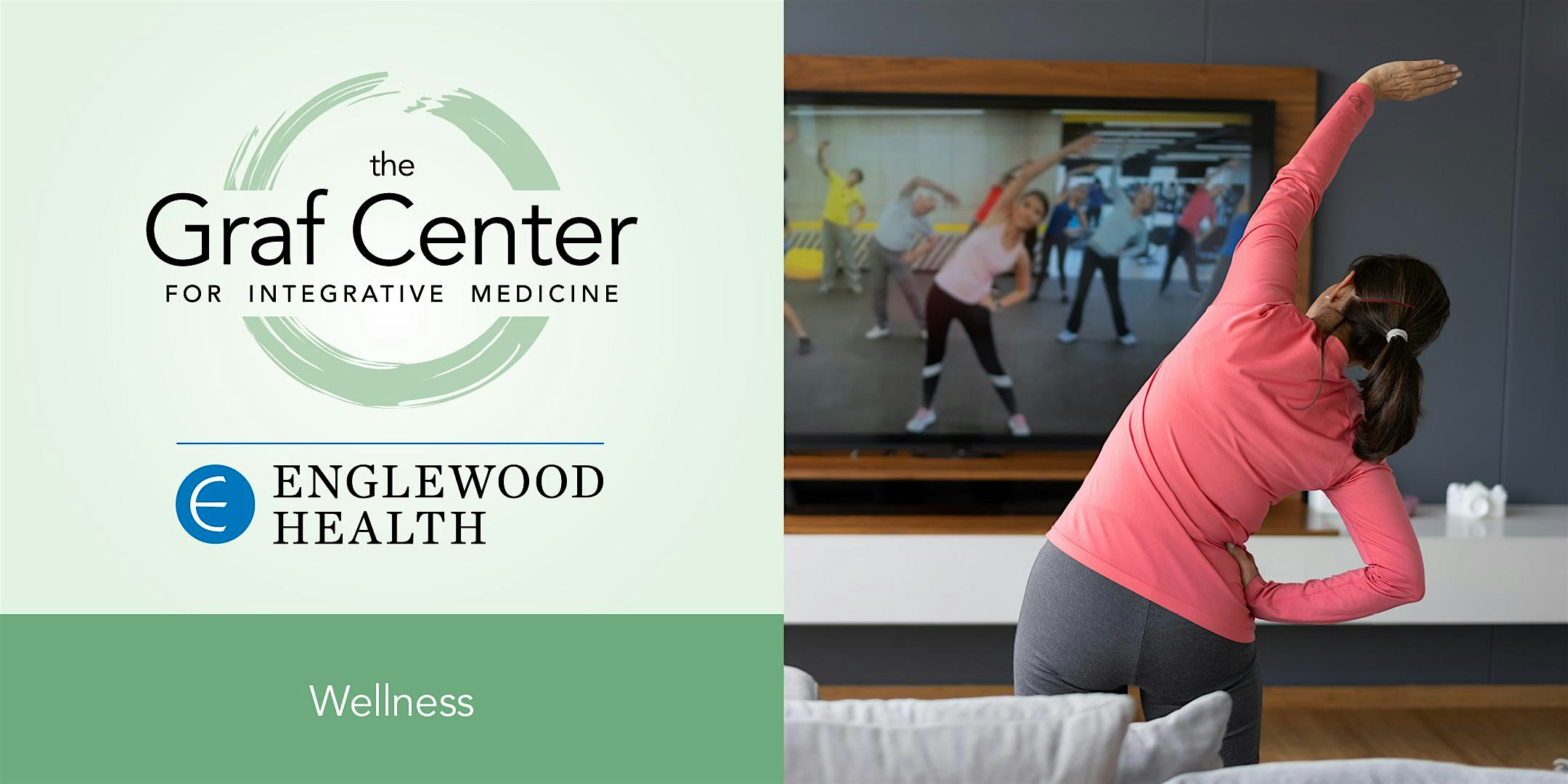 Join an interactive group class to incorporate exercise for heart health into your daily routine.
Cosponsored by the Community Health Improvement Partnership of Bergen County (CHIP) and Senior Source.
New year, new you. Get heart smart and start incorporating exercise into your daily routine right from your own home. Learn basic exercise skills to improve your heart rate, blood pressure, and overall fitness in this interactive group class. Geared toward beginners. Dress comfortably.
Participants are eligible for a 15% discount on one private session with presenter via Zoom or in person at the Graf Center.
Led by
Katie Reiss-Tolliver, Exercise Physiologist
The Graf Center for Integrative Medicine
Fees and Registration
Free program - *Preregistration required*
If you have or are at high risk for heart disease, please request clearance from your physician before participating.
Zoom webinar information to follow in your order confirmation.
Online registration closes on Tuesday, February 22 at 11:00 a.m.
If registration has closed, please email or call us directly to register.
grafcenter@ehmchealth.org
201-608-2377
Back to calendar