Thursday
September 30, 2021
8:00 a.m. – 3:15 p.m.
This is an online event.
---
Back to calendar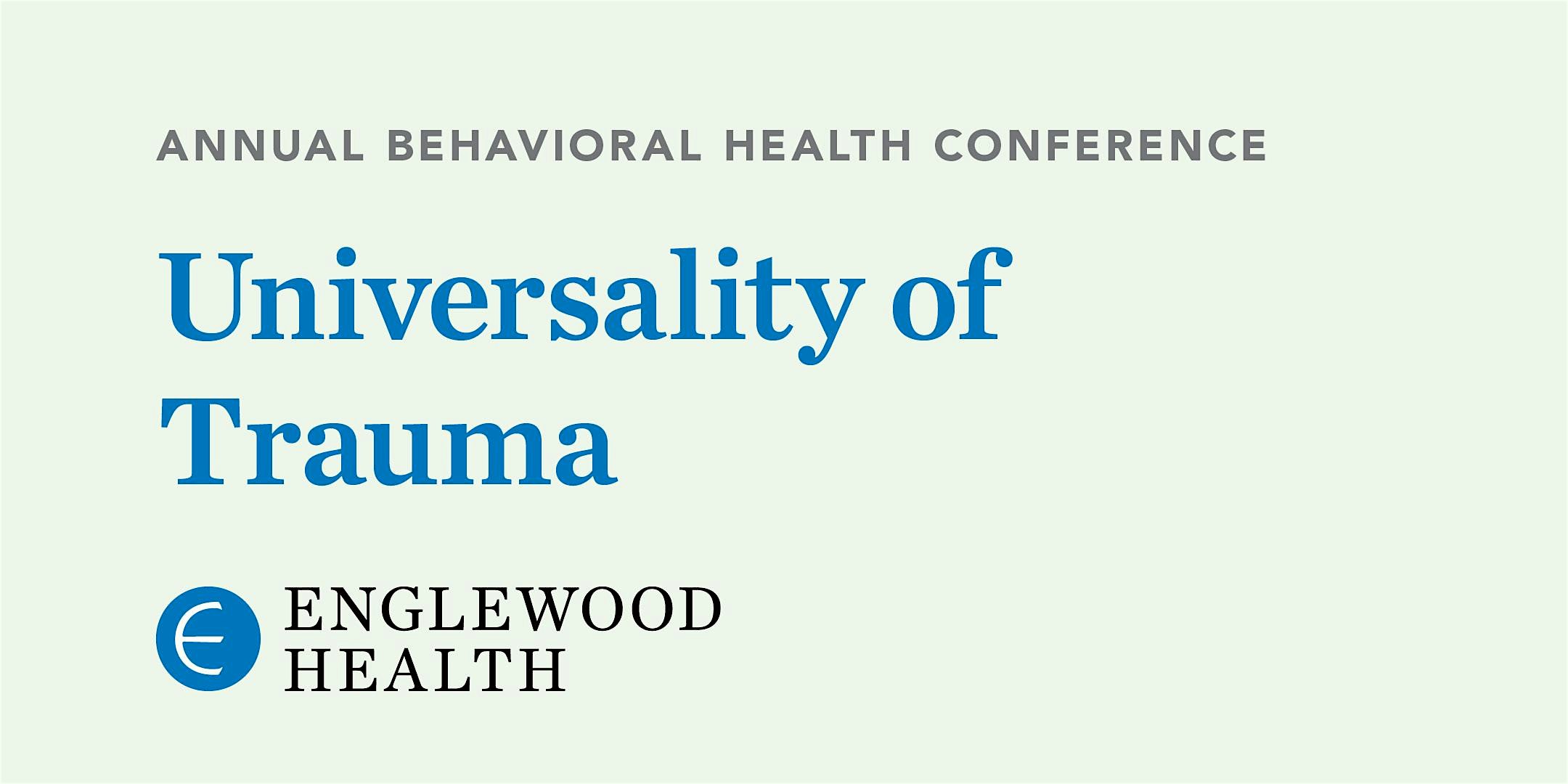 Learn to define, recognize, and understand the impact of trauma, as well as treatment, management, and coping techniques.
VIRTUAL CONFERENCE VIA ZOOM
ANNUAL BEHAVIORAL HEALTH CONFERENCE
PRESENTED BY ENGLEWOOD HEALTH and The Kaplen Institute for Nursing Excellence.
Speakers
Barbara Lang, RN, BC
Consultant, Horizon Health
Barbara Ann Lang is a board-certified psychiatric mental health nurse. She was Senior Vice President, Clinical Practice at Horizon Health in Lewisville, Texas, for 16 years, where she provided clinical support and regulatory oversight in approximately 100 behavioral health programs managed by Horizon Health in 38 states. Barbara has over 45 years of behavioral health experience and developed and initiated trauma-informed curriculum in multiple inpatient programs. Since retiring, she continues to work as a consultant with Horizon Health. She is a graduate of Brockville Psychiatric Hospital School of Nursing and holds a postgraduate certificate in hospital administration from Ottawa University.
Mark Somerville, LCSW
Director of Mental Health Palisades Medical Center
Mark Somerville is the Director of Mental Health for Hackensack Meridian Health Palisades Medical Center in North Bergen, New Jersey, where he is responsible for departmental management, clinical staff development, and supervision as well as providing second victim support for healthcare staff affected by unexpected or tragic medical outcomes. Concurrently, he works in private practice with adolescents and adults while also providing professional social work supervision. As an adjunct faculty member for New York University and Rutgers University, he has taught core curriculum classes and electives focusing on the assessment and treatment of mental health conditions.
Objectives
Define trauma
Recognize populations at risk for increased trauma
Identify the social, mental health, and physical health effects of trauma
Define PTSD
Identify impact of trauma in healthcare workers post COVID-19
Demonstrate awareness of self-care strategies for healthcare workers
Define the differences between secondary trauma/second victims, vicarious trauma, and burnout for healthcare professionals
Address ways of identifying secondary victims
Present techniques for treating/managing second victims
Develop an understanding of resilience and coping for healthcare professionals, especially during ongoing trauma such as the pandemic
Registration and more information
Time and Attendance for Englewood Health Employees: Participation is considered non-mandatory, non-work time for Englewood Health employees. Anyone scheduled to work during this time must get their attendance approved by manager prior to registering.
Contact hours: 5 CEUs approved for social workers #212806-342 and registered nurses #CEP13474.
Registration is required.
Zoom Video Conferencing link to follow in your order confirmation.
Questions?
Jo-Ann Venezia, MPA, BS, RN, DCS
201-894-3959
joann.venezia@ehmchealth.org
Back to calendar