Thursday
April 11, 2019
5:00 p.m. – 6:00 p.m.
Graf Center for Integrative Medicine
Englewood Health - Main Campus
350 Engle Street
Englewood, NJ 07631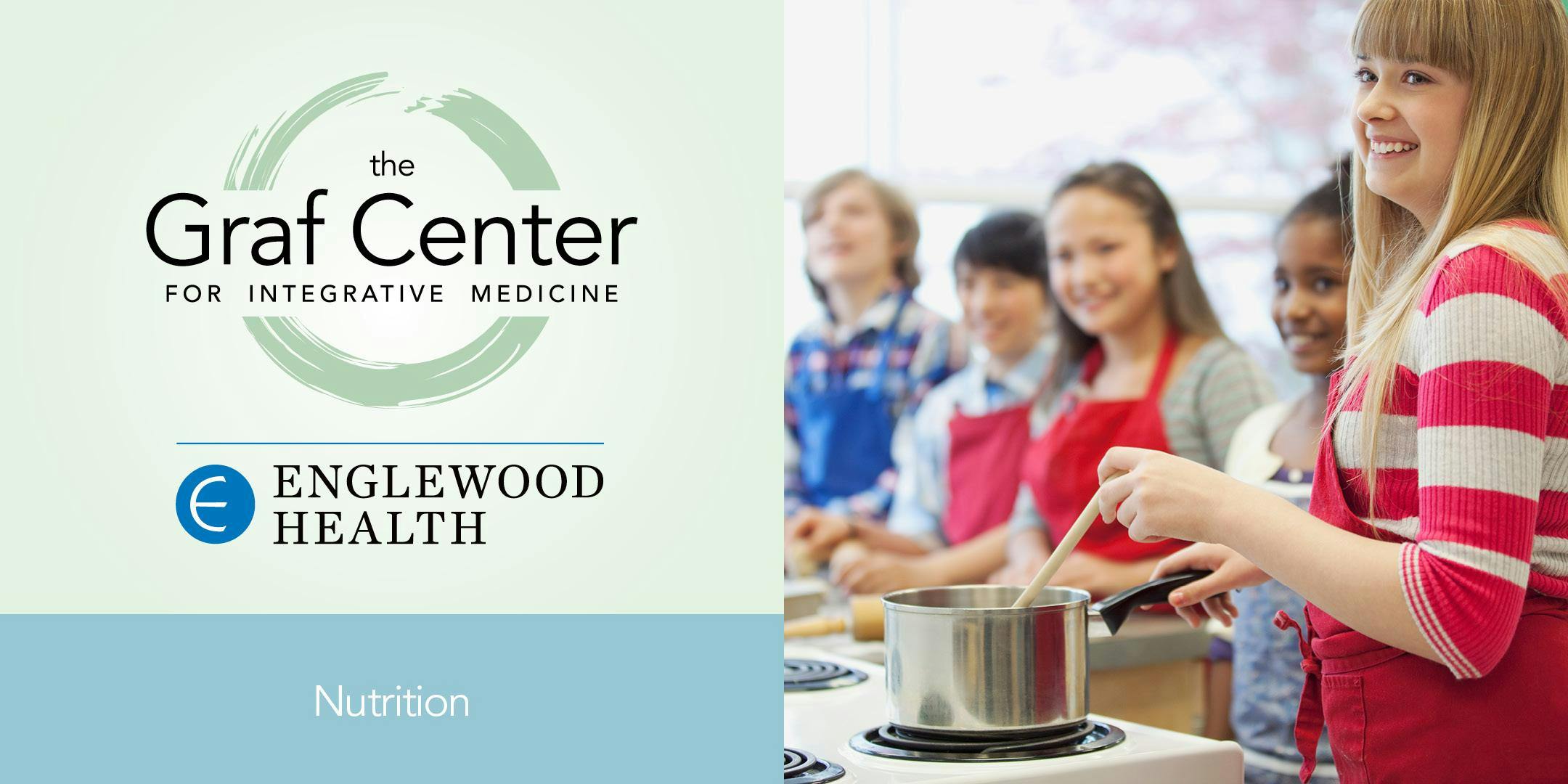 This six-week series will help children ages 10-15 live a healthy lifestyle and create their own self-care goals with the guidance of a dietitian. In addition to the six group sessions (limited to 10 participants), your child will also have two 30-minute private consultations with our dietitian at the beginning of the program and at the conclusion. Your child will learn about nutrition guidelines including sugars and fats in fast food, the importance of fruits and vegetables, getting involved in meal planning, healthy options for dining out and school lunches, understanding hunger levels and managing portion sizes, and the role of exercise, stress, and sleep.
Instructor
Rachel Albaum, RDN, CDE, IFNCP

This is a 6-session program requiring participation in the full series.
2019 Dates:
Thursday, April 11
Thursday, April 18
Thursday, May 2
Thursday, May 9
Thursday, May 16
Thursday, May 23
All sessions: 5:00 p.m. - 6:00 p.m.
Fee: $200 for the full series
Parent/guardian must remain onsite during the sessions. Enjoy a 10% discount on massage, Reiki, or acupuncture while your child is in the session.
Free valet parking.

***Preregistration and prepayment required.***
Online registration closes 24 hours before the first session.
If registration has closed, please email or call us directly to register.
grafcenter@ehmchealth.org
201-608-2377
Back to calendar