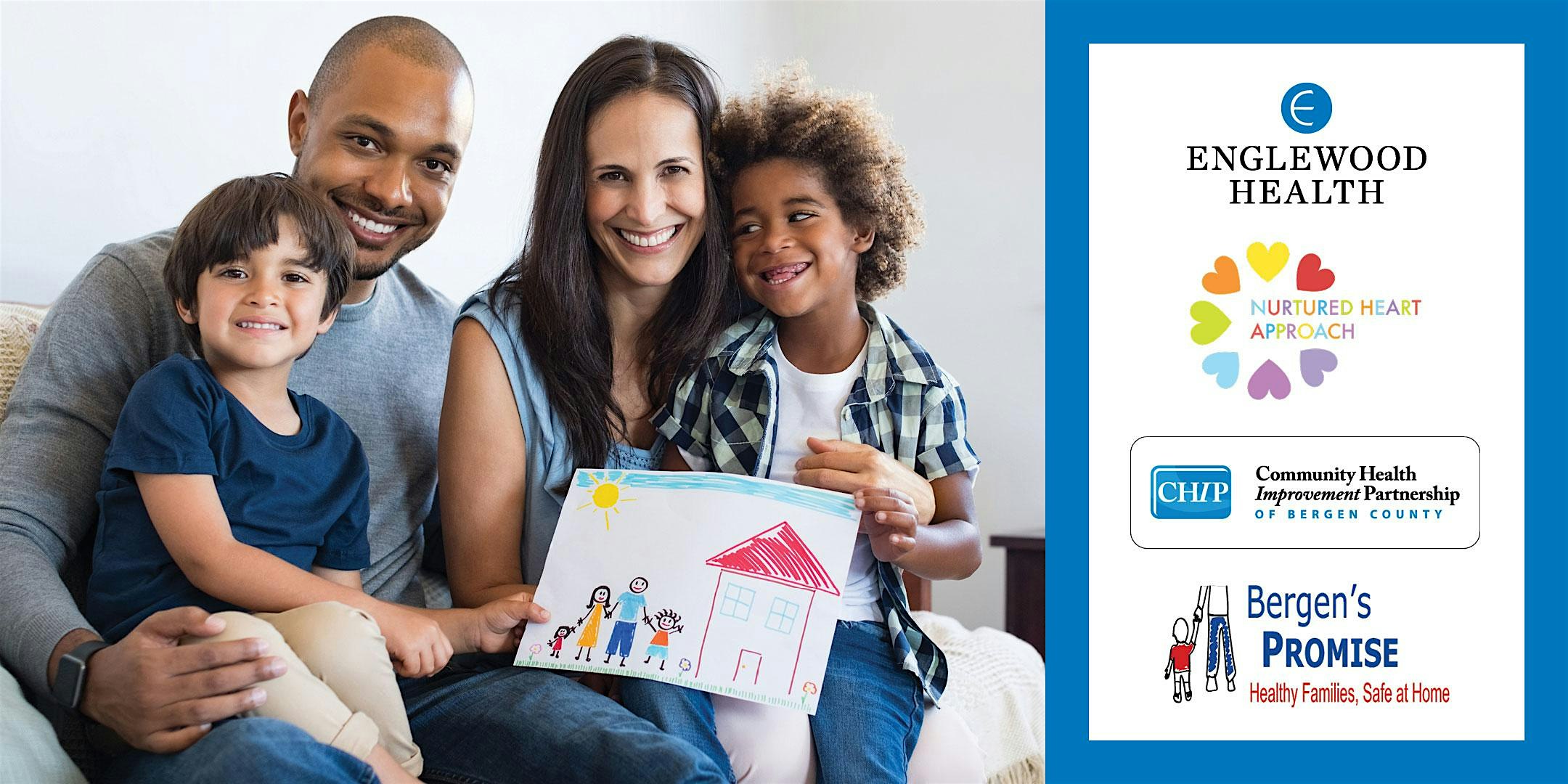 Parents and caregivers: Learn the Nurtured Heart Approach to help you build successful relationships with yourself and your loved ones.
PROVIDED BY THE GREGORY P. SHADEK BEHAVIORAL CARE CENTER AT ENGLEWOOD HEALTH with The Nurtured Heart Institute, Community Health Improvement Partnership of Bergen County, and Bergen's Promise.
Are you a parent, feeling like you're under more pressure trying to meet your children's needs while also dealing with your own wellness? In this workshop, participants will learn how to use the Nurtured Heart Approach® (NHA) to remain positive and hopeful even in the most challenging of times.
Grab a cup of coffee(or your favorite morning drink) and join us virtually to:
Understand the 3 stands of the Nurtured Heart Approach® (NHA) as they relate to personal self-regulation.
Identify your personal triggers for negative emotional experiences.
Effectively use NHA strategies to reset yourself into a more positive mindset.
4-SESSION SERIES: TUESDAYS, 9:30−10:30 AM ON ZOOM
Session 1: March 8th, 2022
Session 2: March 10th, 2022
Session 3: March 15th, 2022
Session 4: March 17th, 2022
Attend 3 sessions and receive a $20 Dunkin' gift card. Attend all 4 sessions for a chance to win a free spa treatment.
REGISTRATION
FREE event. Registration required.
Zoom webinar information to follow in your order confirmation.
Online registration will close one hour prior to the start of each session.
Back to calendar