Friday
December 3, 2021
8:30 a.m. – 12:30 p.m.
This is an online event.
---
Back to calendar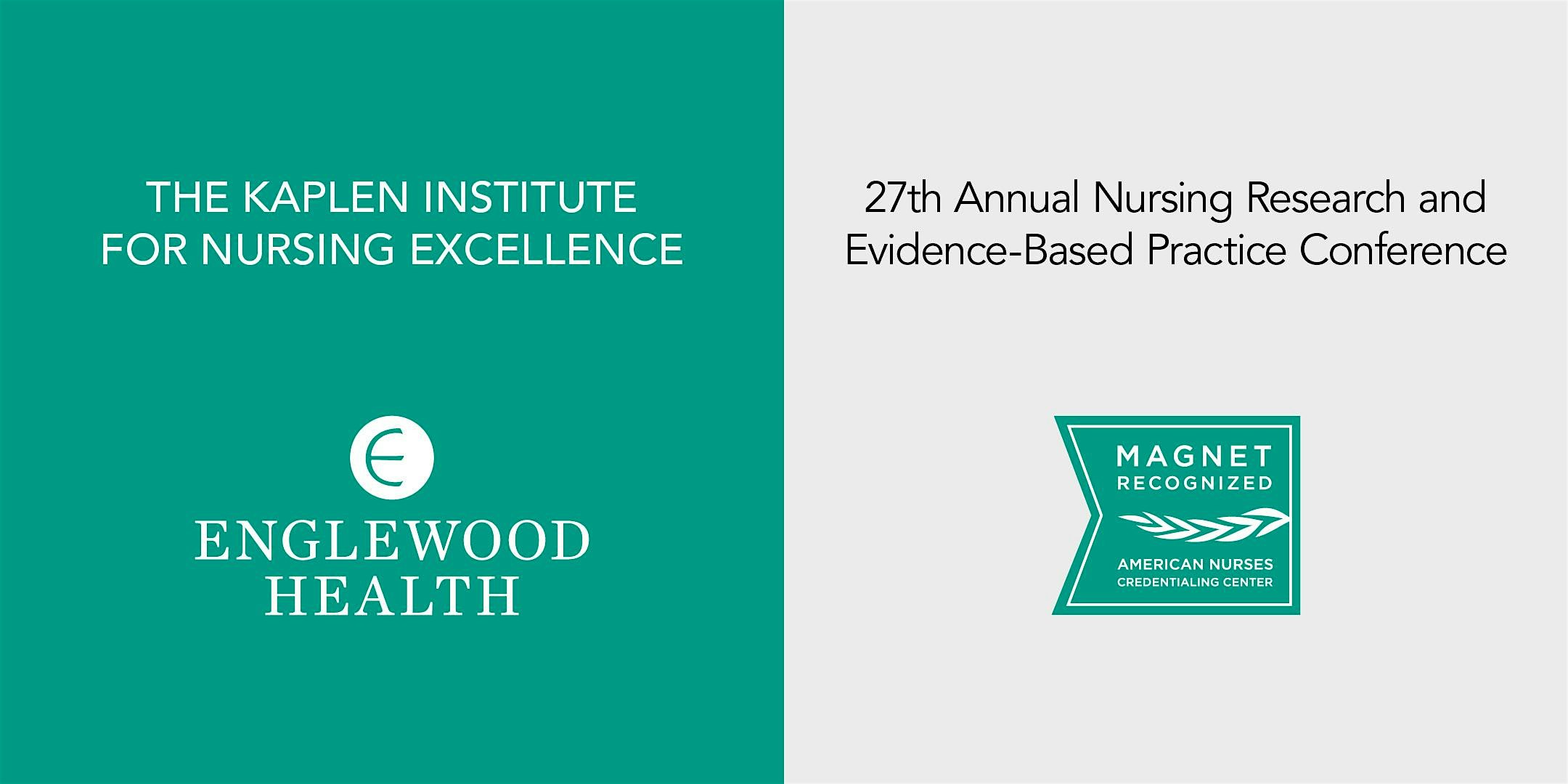 Save the date!
The Kaplen Institute for Nursing Excellence at Englewood Health Presents
27th Annual Nursing Research and Evidence-Based Practice Conference
Friday, December 3, 2021 | 8:30 a.m. – 12:30 p.m. | VIRTUAL
Agenda
8:30 a.m. – 8:45 a.m.
Welcome and Introductions
8:45 a.m. – 9:45 a.m.
Making Your Evidence-Based Practice Project Come to Life
Judy Ascenzi, DNP, RN, CCRN-K, Director of Pediatric Nursing Program, Johns Hopkins
9:45 a.m. – 10:00 a.m.
Break
10:00 a.m. – 11:00 a.m.
Speaker Panel: How an Idea Became an EBP Project or Research
Brent de St. Paer, BSN, RN, CCRN
Anoush Kalachian, BSN, RN
Sharon Roche, PhD, APN, CCRN
Mary DeRitter, MSN, RN, CNL
11:00 a.m. – 11:15 a.m.
Poster Presentations by Nurse Residents
Outcomes of Pressure Injury Education for Nurses
Kaitlyn Kapusta, BSN, RN
Samantha Tarnofsky, BSN, RN
Increasing Patient Medication Education Through Medication Teaching Folders
Bethany Washington, BSN, RN
Neil Clave, BSN, RN
Suriyah Figueroa, BSN, RN
Emphasis on Education: Post-op Bariatric Diet Instructions
Brianna Gallo, BSN, RN
Felixberto Trinidad, BSN, RN
Tallyn Sabbagh, BSN, RN
11:15 a.m. – 12:00 p.m.
Moral Distress: The Journey from Staff Nurse to Researcher
Lucia Wocial, PhD, RN, FAAN, HEC-C
12:00 p.m. - 12:30 p.m.
Self-Care and Meditation Session
Jennifer Graf, LCSW, Certified Yoga Instructor and Mind-Body Practitioner, Graf Center for Integrative Medicine
Registration and Fees
REGISTRATION IS REQUIRED.
Fee
Englewood Health Employees: Complimentary
Non-Employees: $25
Contact hours will be awarded.
Participation is considered non-mandatory, non-work time for Englewood Health employees. Anyone scheduled to work during this time must get their attendance approved by their manager prior to registering. Englewood Health is an approved provider of continuing nursing professional development by the New Jersey States Nurses Association, an accredited approver by the American Nurses Credentialing Center's Commission on Accreditation. Provider number P137-4/2022.
Steps for Completion
Attendance for 90% or > of the activity.
Completion/Submission of an evaluation form.
Questions?
Call the Center for Clinical Practice 201-894-3320.
Back to calendar