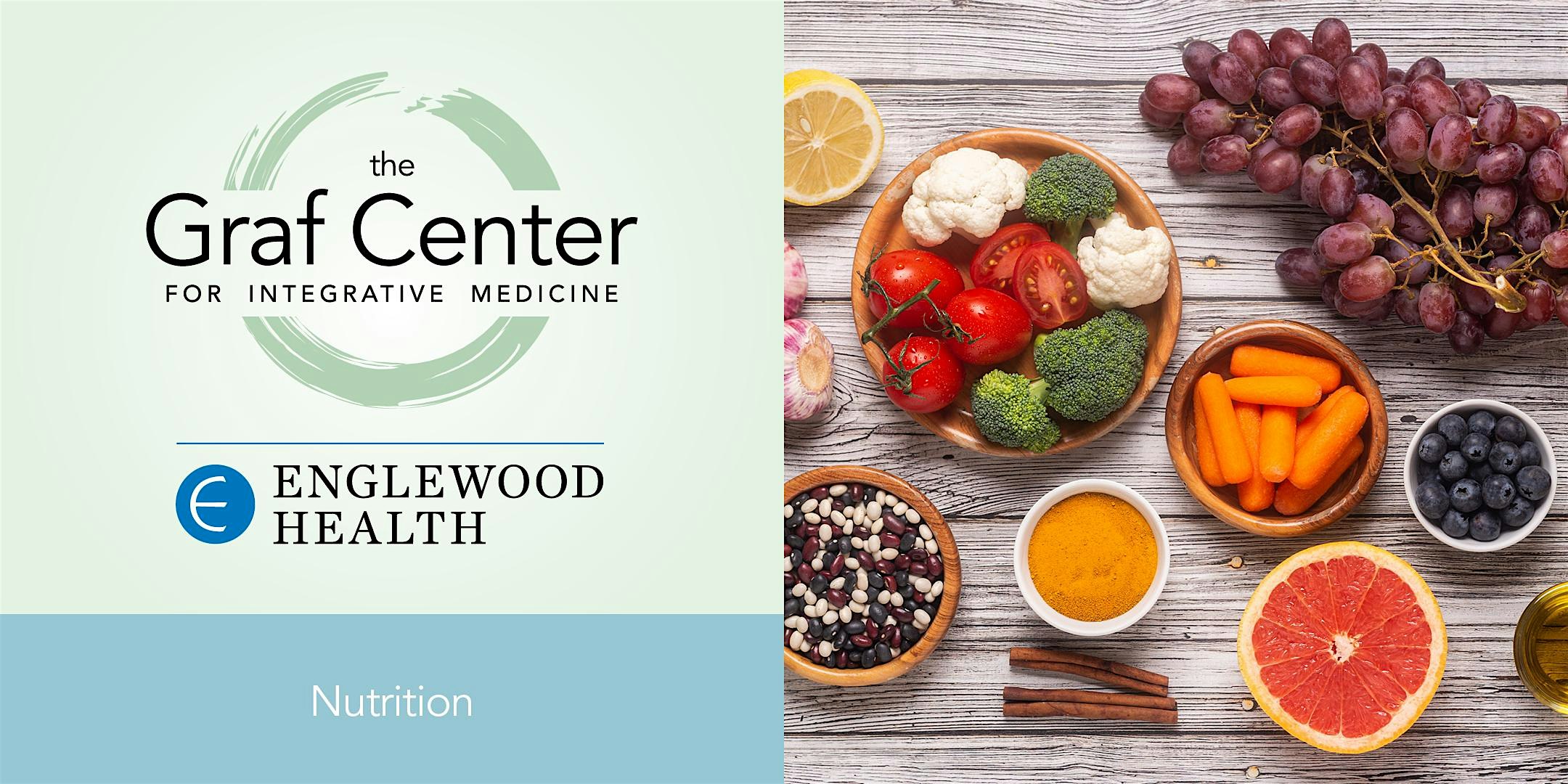 Learn tips for cancer prevention, treatment, and recovery.
Part of the Nutrition Series
Lunch and learn for the week as our nutritionist leads a series of 30-minute workshops exploring nutritional topics for cancer patients and caretakers. Learn tips for prevention, treatment, and recovery. The series will conclude with a Q&A session.
Sessions
Please note: Preregistration for each individual session is required.
MONDAY, OCTOBER 17
Nutrition affects how the body functions, especially during cancer treatment. Learn which foods increase inflammation and contribute to the growth of cancer cells, how to avoid them, and options for replacement.
TUESDAY, OCTOBER 18
Throughout cancer treatment, symptoms such as upset stomach, nausea, vomiting, and anxiety may limit appetite and keep patients from enjoying food. Join this session to learn tips for getting the proper nourishment, even when you are not feeling your best.
WEDNESDAY, OCTOBER 19
One of the most important steps in the cancer recovery process is preventing recurrence. Discover foods best suited to protect your body from cancer and other diseases and learn what you can do to help avoid relapse.
THURSDAY, OCTOBER 20
Between doctor appointments, treatments, and self-care, you may find yourself frequently snacking on the go. Discover easy options for decreasing inflammation and limiting sugar intake to make convenient choices that will keep you energized and help you feel better.
FRIDAY, OCTOBER 21
Have specific questions about nutrition and cancer? Ask them during this session! Our nutritionist will break it all down in a way that's relatable and easy to understand.
Facilitator
Robin DeCicco, Integrative Medicine Nutritionist
The Graf Center for Integrative Medicine
Fees and Registration
Free, but *preregistration for each individual session is required.*
Zoom Meeting information to follow in your order confirmation.
Online registration closes 24 hours before each session starts.
If registration has closed, please email or call us directly to register.
grafcenter@ehmchealth.org
201-608-2377
Bonus
Workshop participants new to nutrition consultations at the Graf Center are eligible for a 15% discount on one private consultation with presenter, Robin DeCicco, integrative medicine nutritionist. Offer valid for two months from presentation date.
Back to calendar